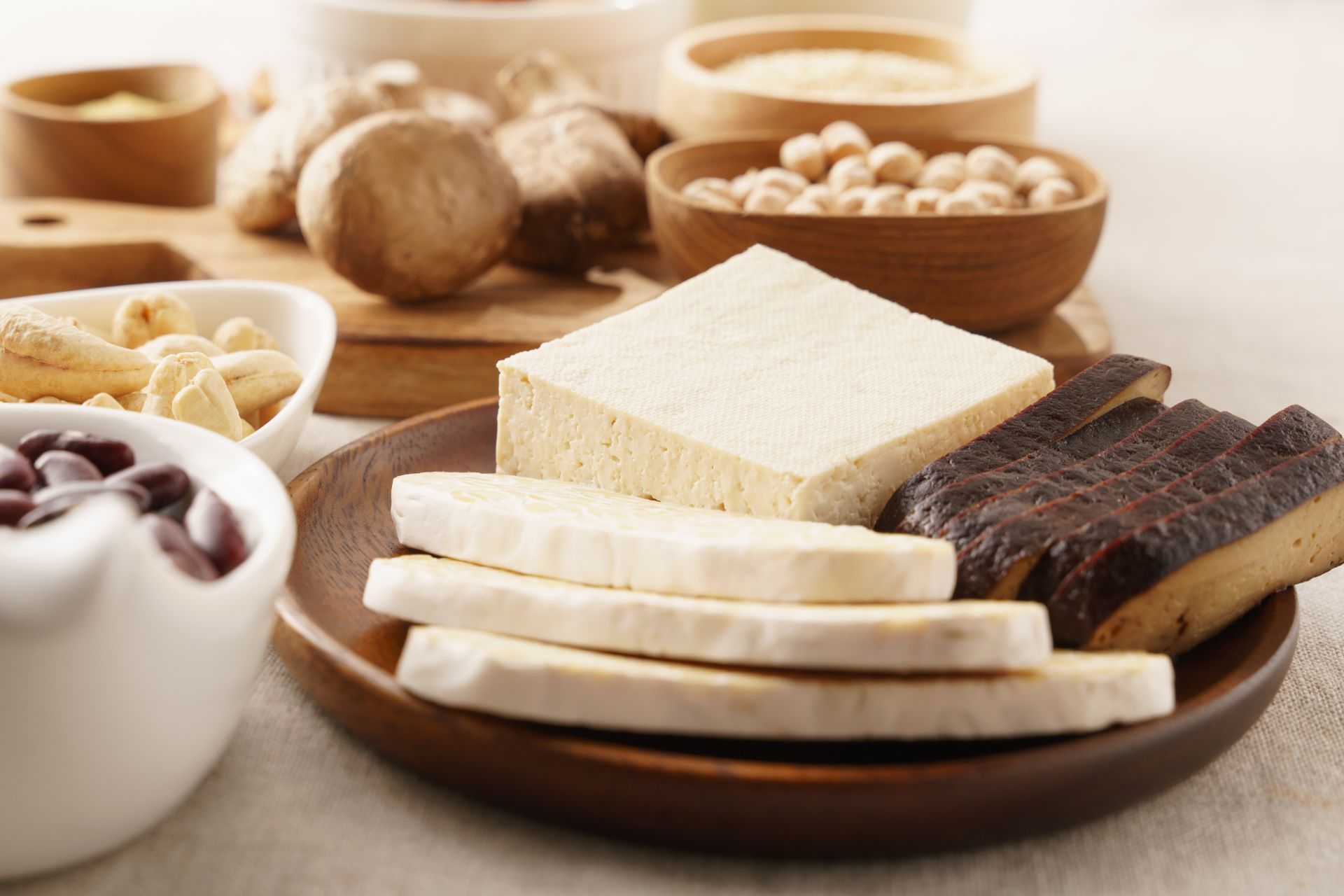 2020-2024 Health benefits of tofu will increase market demand
LONDON--(BUSINESS WIRE)--The global tofu market size is poised to grow by USD 140.37 million during 2020-2024, progressing at a CAGR of over 3% throughout the forecast period, according to the latest report by Technavio. The report offers an up-to-date analysis regarding the current market scenario, latest trends and drivers, and the overall market environment.
---
20 Aug, 2021
The tofu market is driven by the health benefits of tofu. Tofu is one of the world's most concentrated sources of high-quality vegetable protein. The frozen, dried tofu has twice the protein of beef, fish, and chicken, and negligible cholesterol levels. It also contains a wide range of essential amino acids and is a rich source of calcium, iron, and phosphorus. Genistein, a predominant isoflavone present in soy, has antioxidant properties that hinder the growth of cancer cells. Soy isoflavones present in tofu are also known to decrease bone loss and increase bone mineral density during menopause.

Growing Adoption of the Vegan Lifestyle will be a Key Market Trend
Veganism has become a style of living and philosophy. The vegan diet strongly favors animal rights, and vegan consumers do not consume meat. This can positively affect the global tofu market, as vegan consumers will look out for more plant-based alternatives such as soy-based foods. Tofu has gained popularity over the years, especially as a vegetarian and vegan-approved source of protein. Vegan diet followers and healthy diet adopters are the major targeted consumers for soy milk and cream.

Reference:
https://www.businesswire.com/news/home/20201020005823/en/Tofu-Market-2020-2024-Health-Benefits-of-Tofu-will-Accelerate-Market-Demand-Technavio
Gallerys

Related Products
Tofu and soy milk production line
Tofu production line planning, technical transfer.

Download
Tags
30 Years of Tofu | Soy Milk | Soy Bean Processing Equipment and Production Line Supply | Yung Soon Lih Food Machine
Yung Soon Lih Food Machine Co., Ltd., since 1989, is a food processing machine manufacturer that is specilized in soy bean, soy milk and Tofu making sectors. Unique Design soy milk and tofu processing machinery built with ISO & CE certifications, sold in 40 countries with solid reputation.
Numerous soybean machine patents obtained, YUNG SOON LIH is a food processing machine provider, their product includes Tofu making machine, soja milk maker, soy milk extracting machine, bean sprout growing machine, Alfalfa growing machine, soybean equipment and Tofu, soy milk turn-key production line and vegan meat machine.
View our quality processing machinery
Easy Tofu Maker
,
Tofu Production Line
,
Japanese Silken Tofu Production Line
,
Soy Milk Production Line
,
Fresh Soy Milk Production Line
,
Tau Hu Production Line
,
Bean Sprouts Germination Production Line
,
Alfalfa Sprouting Germination Production Line
,
Soybean Rice Grinding Machine
,
Soybean Rice Grinding & Separating Machine
,
chili Grinding Machine
,
Seafood & Fish Bones Grinding Machine
,
Boiling Pan Machine
,
Herbage & Sugar Cane Juice Machine
and feel free to
Contact Us
.