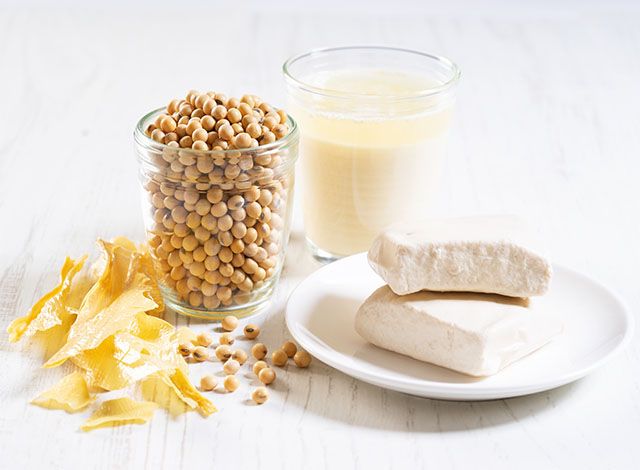 Soybean Food
Soybean Food
Soy milk and tofu were invented by Liu An, in China in B.C. The origins and inventions have been different statements in the world, but the only thing is true that the nutritional value of soy products is highly recommended no matter when it is. Then the soy milk and tofu, which have been continuously improved and changed, they could satisfy with the needs of different people.
---
Soybean is rich in protein and trace elements such as calcium and magnesium. Eating tofu has many benefits for the body. In addition to making people increase appetite, eating soybean product also reduces cardiovascular disease, so it has the reputation of "plant meat."

For 30 years, EVERSOON has been working for producing and manufacture of soybean processing equipment. Our company has more experiences in manufacturing machine. Beside, EVERSOON has been participated in international exhibitions many times, introduced Taiwanese food machinery, and constantly refined manufacturing technology and innovative research and development. We thought that we gain more experiences and expand our horizons during international exhibitions. We are confident to provide the best service to our customers.
Tofu and soy milk production line
Tofu production line planning, technical transfer.

Download
Soybean Food - Soybean Food | Professional Soybean Processing Equipment Supplier For 32 Years in Taiwan | Yung Soon Lih Food Machine Co., Ltd.
Based in Taiwan since 1989, Yung Soon Lih Food Machine Co., Ltd. has been a Soybean Food manufacturer that is specilized in soy bean, soy milk and tofu making sectors. Unique design soy milk and tofu production lines built with ISO and CE certifications, sold in 40 countries with solid reputation.
EVERSOON, a brand of Yung Soon Lih Food Machine Co., Ltd., is a leader of Soy Milk and Tofu Machines. Being a guardian of food safety, we share our core technology and professional experience of Tofu production to our worldwide customers. Let us be your important and powerful partner to witness your business growth and success.