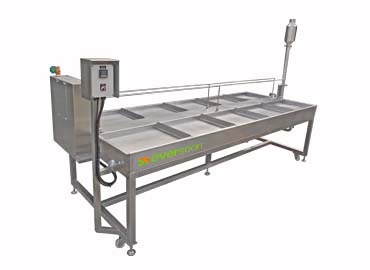 Tofu-Skin Machine
Tofu Skin Making Machine
After grinding and separating soybeans, Soy milk is cooked. We often see a membrane on top of Soy milk, which is Tofu-Skin (Yuba).
---
Factories that produce tofu skin (Yuba) need a Grinding and Separating Machine, a Cooking Machine and a tofu skin machine. Soy milk is poured into a forming tank and then heated. The heat will cause it to solidify and form tofu skin at the interface between the air and the milk. The skin can be picked up carefully to dry.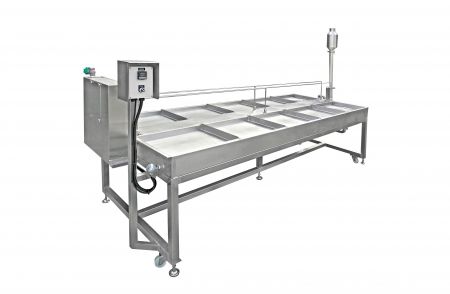 Pour the prepared soy milk to the forming tank. After heating, use long hopstick or stick to dredge...
Details
Add to List
Tofu and soy milk production line
Tofu production line planning, technical transfer.

Download
Tofu-Skin Machine - Tofu Skin Making Machine | Professional Soybean Processing Equipment Supplier For 32 Years in Taiwan | Yung Soon Lih Food Machine Co., Ltd.
Based in Taiwan since 1989, Yung Soon Lih Food Machine Co., Ltd. has been a Tofu-Skin Machine manufacturer that is specilized in soy bean, soy milk and tofu making sectors. Unique design soy milk and tofu production lines built with ISO and CE certifications, sold in 40 countries with solid reputation.
EVERSOON, a brand of Yung Soon Lih Food Machine Co., Ltd., is a leader of Soy Milk and Tofu Machines. Being a guardian of food safety, we share our core technology and professional experience of Tofu production to our worldwide customers. Let us be your important and powerful partner to witness your business growth and success.