Dry Soybean Processing: 220kg/hr – Premium Tofu Production Package.
Dry Soybean Processing: 220kg/hr – Premium Tofu production Package.
Dry Soybean Processing: 220kg/hr–Premium Tofu production Package equipped with an upstream soymilk extracting system with a dry soybean process capacity of 200 to 220kg/hr. With an equivalent design of the coagulating machine, the line is able to produce natural standard tofu at 55 to 60 molds per hour or firm tofu at 50 to 55 molds per hour, with each mold of tofu weighing around 8.7kg.
Join us you will find making tofu is so easy
Tofu is known to have high nutritional value, and the market demand of it is increasing day by day. Therefore, many people begin to expand the production of tofu and consider how to expand production capacity and increase sales profit! If you have ever made tofu or are still stuck in manual tofu production, you may be troubled every day due to lack of manpower, difficult production process control and unstable tofu quality. Our tofu production line can solve this kind of headache for you.

Dry Soybean Processing:220kg/h-Premium Tofu production Package adopts the design of double grinding and separating and pulp cooking without defoaming agent, which can help you increase product quality rate, reduce production cost, increase profit, and build up your healthy tofu brand.
EVERSOON teaches you how to make good tofu
If you have never made tofu in the past and plan to start making tofu. Find us, we provide technology transfer and complete production equipment. You no longer need to spend years learning how to make tofu, wasting time and not getting ahead of the market. Joining the tofu industry as soon as possible and producing the best quality tofu will be the key to your investment success!

Let's make tofu by just one click on the HMI
EVERSOON Dry Soybean Processing: 220kg/hr – Premium Tofu production Package uses intelligent technology to control every step and parameter of the tofu-making process, ensuring consistent and high-quality results. With just one click on the HMI, anyone can make tofu, and only three days of training are needed to produce excellent tofu.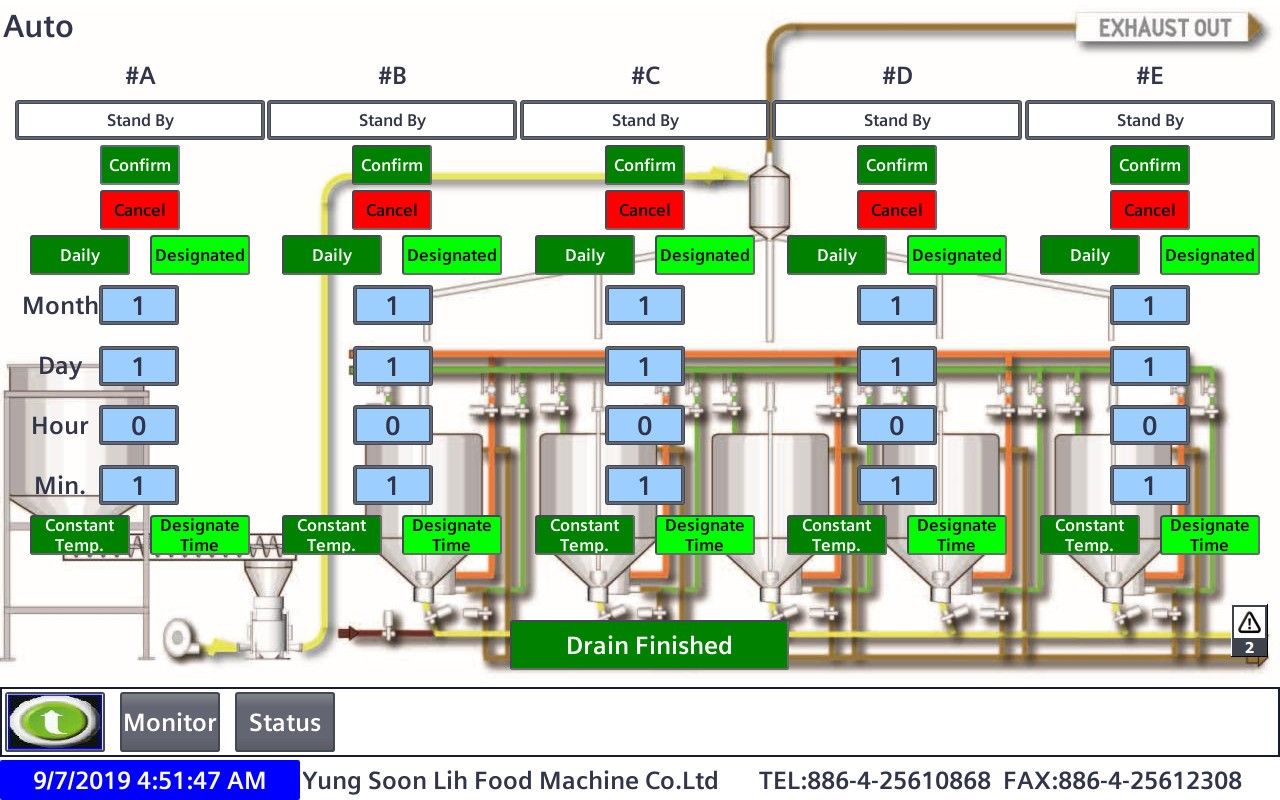 High process capacity for lots of tofu made at once
The tofu production line is equipped with an upstream soymilk extracting system with a dry soybean process capacity of 200 to 220kg/hr. With an equivalent design of the coagulating machine, the line is able to produce natural standard tofu at 55 to 60 molds per hour or firm tofu at 50 to 55 molds per hour, with each mold of tofu weighing around 8.7kg.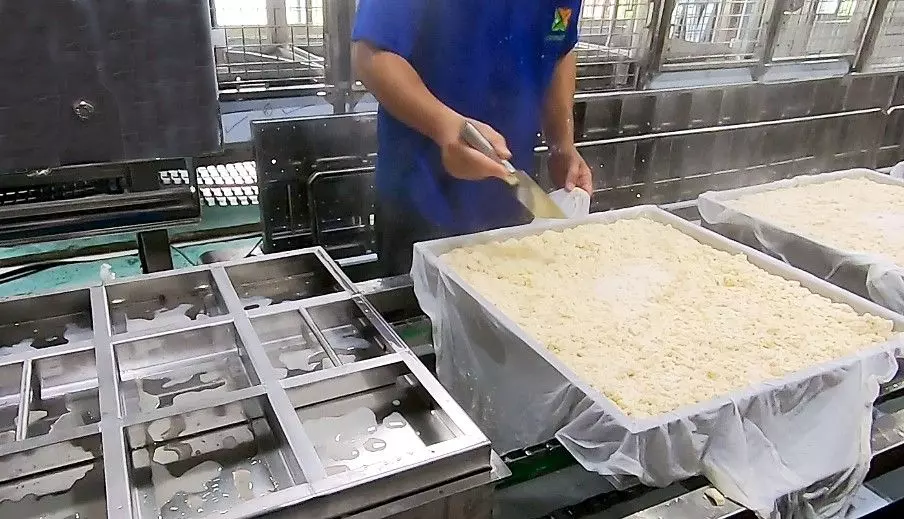 Use PLC and HMI system to reduce labor costs and achieve capacity optimization
The tofu production line is easy to operate, and no special skills or training are required. Workers simply need to perform simple tasks such as placing tofu molds on the conveyor and organizing the tofu curd. In addition, the line is also easy to maintain, with remote control access for PLC and HMI upgrades.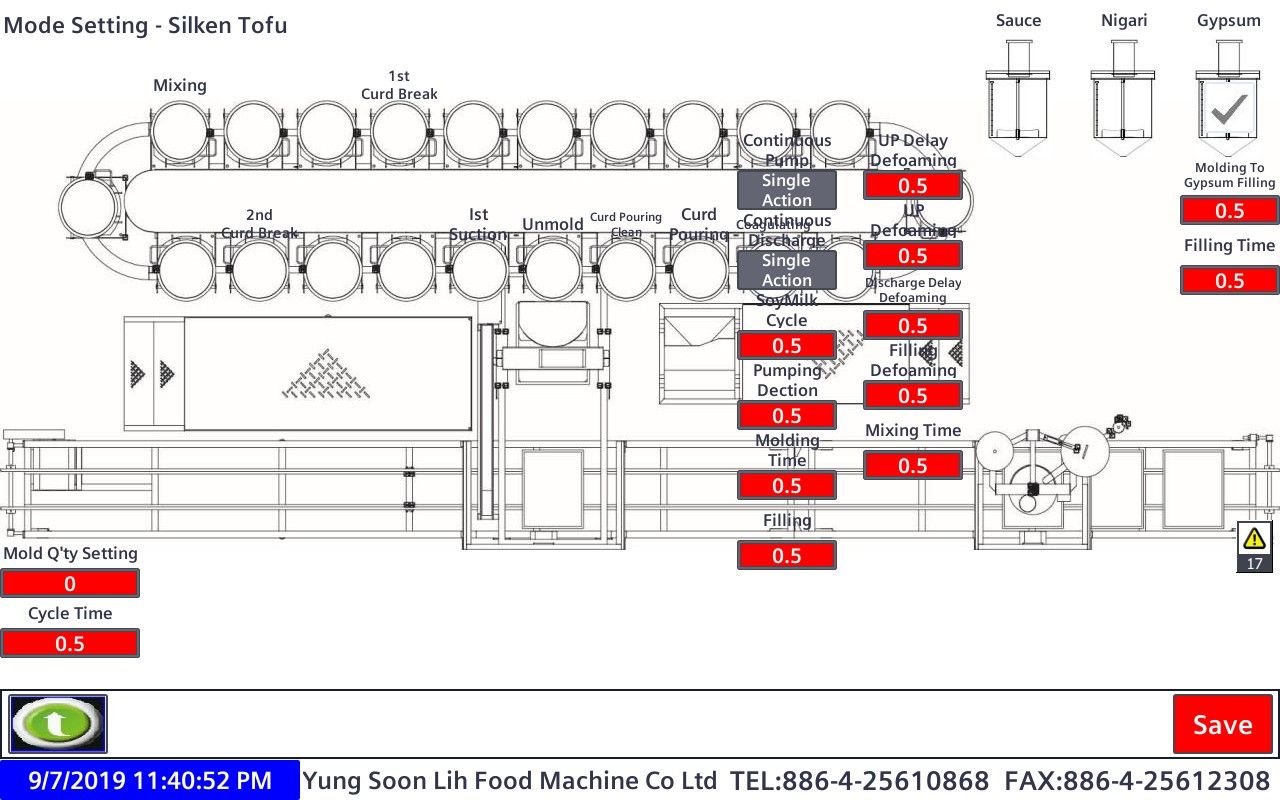 Our engineer team always support you remotely
EVERSOON insists on using PLC and HMI to control the automation process, making it similar to using a tablet to manufacture tofu. The user-friendly screen is easy to learn, and with PLC and HMI design, the line is able to be remotely monitored and checked for machine situation by EVERSOON engineer team in Taiwan. Troubleshooting can also be done via remote access connection.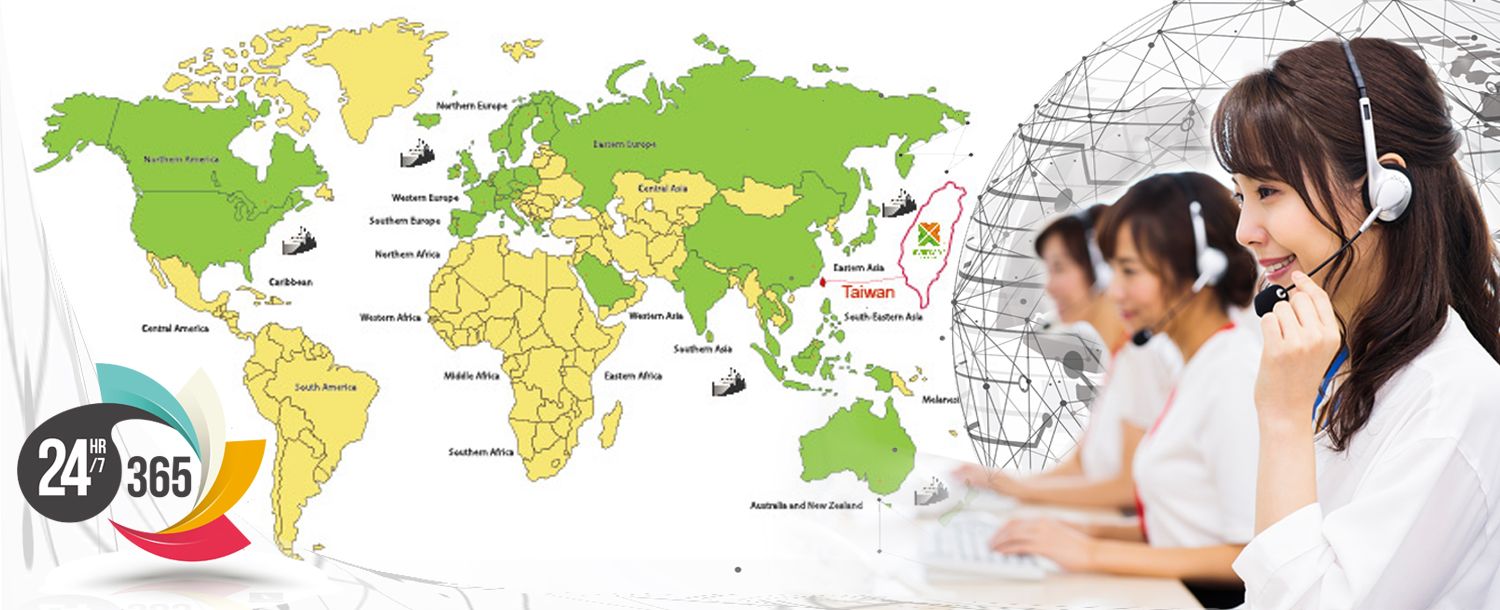 Our tofu production line is easy to operate and to be cleaned after production
The HMI can be replaced by a laptop computer, so if it shuts down, production can continue using a laptop to ensure a steady supply of tofu to loyal customers. The design is easy to clean, with shelf circulation for cleaning piping and buffer and cooking tanks. Alkali water can be used to soak the coagulating tank for easy cleaning.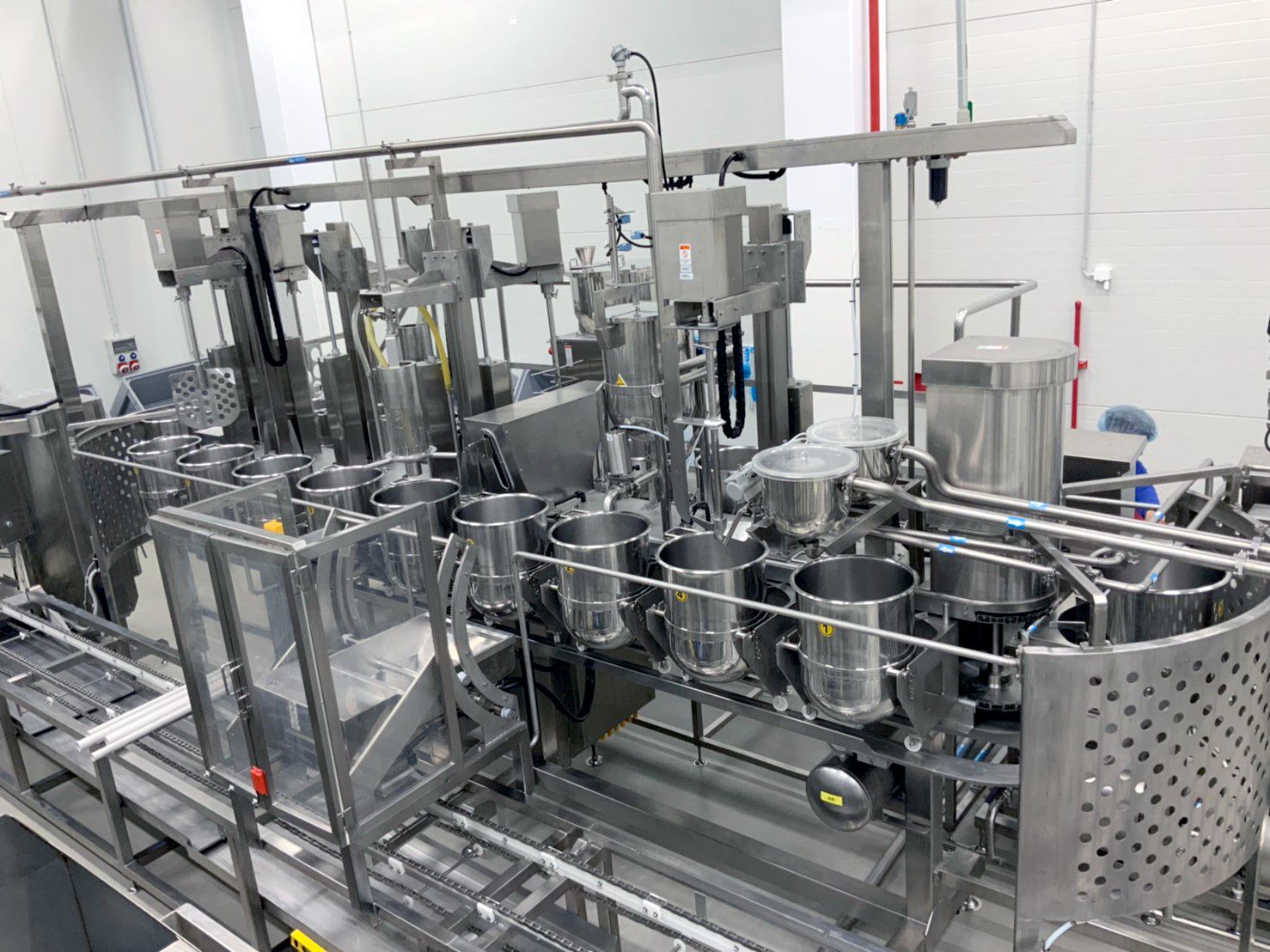 l Tofu production Process flow: (P&ID) l


l Machine Lists l
| | |
| --- | --- |
| Product name | Specification |
| 1. Automatic washing & soaking Tanks | <Volume 460kg*5tanks> |
| 2. Automatic Soybean Grinding& Separating machine | <F1402> |
| 3.Continuous cooking system (with anti-deformer agent) | Capacity: 1500L/HR> |
| 4. Buffer tank (Included sanitary pump) | <Volume:2,000L> |
| 5. Self Circulation Cleanness system | |
| 6. Tofu Coagulating Machine | <Volume 60L*22 tanks> |
| 7. Automatic Tofu Mold Stacking Machine | |
| 8.Continuous Tofu Pressing Machine | <10 Pressors station> |
| 9.Manual Mold Turn Over Machine with cylinder | |
| 10.Manual Tofu Cutting Machine | <W water spray & Fix cylinder> |
| 11.Hygiene SUS304 Tofu Mold (Including Top board) | <Quantity: 50sets> |
| 12.Packaging (Water Pack or Vacuum pack) | <Optional> |
| 13.Packaging (Water Pack or Vacuum pack) | <Optional> |
l Process description l
Dry bean washing and soaking system

Auto control the soaking time to ensure bean soaking quality and stable on bean soaking ratio, to ensure we can get stable soymilk extracting yield during extraction process. EVERSOON Machine PT100】, to avoid over soaking of soybean or high temperature soaking, when the soaking temperature is higher than setting up, will automatic start the cooling function by suppling NEW water to cooling down the soaking bean to ensure high quality of soaking bean of each batching.
【High & Low water Level detecting sensor】, to reach using low level of water for washing, High level of water on beans soaking to save water consumption. We concentrate to control the soybean soaking performance at every beginning steps.


Reference HMI setting page on washing & soaking system
PLC Program functional:
1. Automatic water inlet time set-able
2. Automatic water Draining time set-able
3. Soybean automatic washing time set-able
4. Soaking time set-able
5. Soaking temperature set-able to active water-cooling function
F1402 Double grinding & separating system
【Double Grinding design】


F1402 design with 2 sets of EVERSOON 10HP high speed grinder, is able to reach 220kgs dry bean hourly Safety activation, also getting best soy protein extraction performance.At each grinder, 1ST grinder is using recycle soymilk and feeding with well soaked soybean into 1ST grinder, after 1ST grinder's grinding and separating, we will have soymilk slurry to the buffer tank, together with Okara, then the Okara will be delivered into an agitating device to mix with water.
The mixed Okara / Water will go into 2nd grinder for double grinding, do double extracting to get recycle lightly soymilk (Brix roughly 2 to 3), and pump to first grinder to go to 1st grinder with soy bean.On the 2nd grinder is equipped with Frequency drive to enhance the centrifuge speed and getting drier Okara. The Okara of 2nd grinder will be transported by a screw device, then use high speed Brower to deliver Okara to the destination of Okara storage container.
The aim of double grinding is to increase extracting rate of soymilk.
YSL grinding system is equipped with water pressure balance tank and automatic beans feeding device to quantitative feed water and soybean to the grinder for precise control the Brix.
Reference HMI production Monitor Page of Grinding & cooking system
l PLC
Program functional
l
Grinding & Separating machine


1. Soybean Feeding speed set-able
2. Water adding Volume adjustable
3. Non-Soybean automatic detection
4. Automatic active or stop the grinding machine by detection of un-cooked soymilk level

Cooking system:

1. Un-cooked Soymilk pumping time set-able
2. Cooking temperature set-able
3. Automatic pressure detection and display
Cooked soymilk Buffer tank:

1. Automatic cooked soymilk High, Low level detection

2. Soymilk temperature set-able to active re-heating up function (Insulation temperature)

Automatic CIP mode
Continuous Type Cooking system
(Non-anti-foaming agent needed cooking system)
To physically remove soymilk foam. No foam waste, and no need deformer agent to make your soymilk Tofu health and Unique.Now a days, people desire having a good health, so the consumer to purchase a food, their 1st step will be see the labeling in Ingredients and Nutrition facts, they don't want to have too much food additivities in food, instead consumer desire and love a very Natural ingredient, Let stay our Label only EVERSOON Tofu Ingredients:

Water Soybean Calcium sulfate(or magnesium chloride)
Shelf clean circulation on cooking machine design with 2 inches of soymilk & steam mixing pipe and holding pipe, and cooperate with high speed centrifugal pump to ensure the flow rate of SCC chemical is enough to cause the spoiler and friction to the pipe and remove the sticky protein to ensure the cleanness.

International Brand steam ratio valve to control steam injection volume to soymilk and cooperate temperature control sensor, soymilk temperature raising is stage by stage to make sure to get precise temperature of cooked soymilk.
Holding Tube stabilize the soymilk matured design with several stage of holding pipe to make sure soymilk temperature raising stage by stage, ensure the matured of soymilk.

Pressure releasing tank ensure safety
Hygiene design of Safety defense EHEDG principal design of SUS304 Safety defense, easy to clean with High pressure water, Strong and Durable.
Small Size, Smaller space required
Cooked soymilk storage tank
With automatic temperature detecting & insulation buffer tank help to keep cooked soymilk had best temperature, together with density stable and level control to ensure good coagulating performance of rear process.
Why cooked soymilk buffer tank so important? We insist on No use on deforming agent method to produce Tofu, so soymilk after cooking, the liquid of soymilk is coming with a little bit air inside, so we need to well control the Liquid level, make soymilk density stable, and soy protein stable. Then using Rotary pump to pumping soymilk to destination coagulating machine doing coagulating process.
We concerning about the Tofu making quality, so the cooked soymilk transportation pipe is special design for temperature remaining, together with uninterrupted cooked soymilk circulation, to ensure soymilk have good coagulating temperature to get Good / stable quality of Tofu.
Automatic Tofu Coagulating Machine/Safety Defense of coagulating machine
To well control critical parameters, such quantitative of soymilk volume, coagulant adding volume, curd break time, Tofu water sucking time, total coagulating time to make sure your Tofu High quality & stable & uniform.
Traditional hand-made Tofu, you will need a Rich-experience worker to see and monitoring the coagulating process, to control soymilk temperature mixing with coagulant, how long should making Tofu curd break? Even need to control a precise time from coagulating to fill curd into Tofu mold. Too quick you will lose protein from coagulating, Too long your Tofu quality will become too hard, to dry…Even the rick-experience of worker is out of work, you will have BIG problem on making Tofu.
EVERSOON automatic coagulating machine, use PLC to memorize all-important Tofu production parameters to be The Brain of Rich-experienced worker, equipped automatic device to be the hand of rich-experienced.
EVERSOON engineer team will also help customer to figure out best recipe of the Tofu customer like, and write the setting parameters into PLC, write a Hand Book for customer backup. This is to help operators to reach 1 click to produce High quality of Tofu, even they are No Tofu production experience, just to pass some basic training then go on work. The system also separates the level of operator, Management users, to avoid the operator reset the parameters without authorities.
Reference HMI (Silken Tofu) "optional" production parameters setting page
l PLC Program functional l
1. Soymilk filling volume adjustable
2. Agitation time set-able
3. Coagulant mixture adding time set-able (Determine the volume)
4. Curd break Counter clock wise / Clock wise (CCW/CW time set-able)
5. Whey sucking time set-able
6. Total coagulating time set-able
7. 5 sets of Tofu production parameters module set-able
Applications
What is the sociability of YSL Tofu line?
Different kinds of Tofu have different texture, firmness and different meal application on your Table, EVERSOON Tofu Production Line is able sociable with optional device to produce Extra Firm Tofu, and Asian Silken Tofu.
| I want to learn use of Extra Firm Tofu & Herb Mixed Tofu? |
Extra Firm Tofu, and Herb Mixed Tofu, these 2 kinds of Tofu are facing to Western people market main stream market in United states, Europe because they are firmer, the Taste (Mouth feeling) is quite similar to animal meat, so it is very suitable for BBQ, putting Extra firm Tofu small cubes on to the PIZZA, and also small cubes into Salad.

| What kind of Tofu we can produce? |

EVERSOON Standard Tofu Production Line is able to produce Natural Standard Tofu & Firm Tofu these 2 kinds of Tofu in different firmness.
With optional devices you will be able to produce Extra Firm Tofu, Herb or Mixed Tofu & Silken Tofu, to expand your production & Sales.

| How many Tofu we can have? |

EVERSOON Tofu Production Line equipped with upstream soymilk extracting system at dry soybean process capacity 200 to 220kg/HR, with equivalent design of EVERSOON coagulating machine design, the Tofu line is able to produce Natural Standard Tofu at 55 to 60 molds per HR or Firm Tofu at 50 to 55 molds per HR, each mold of Tofu weight around 8.7kgs.

Services
EVERSOON provides 24-hour online consultation, cooperates with engineers to solve customers' problems by the remote operation, saves people's round-trip time and labor cost, and solves customer problems in a timely and rapid manner.
In addition, food manufacturers who just started their business or expanded their factories, our senior engineers will go to the company site to survey and help you to planning the layout. In the past 30 years, We had built up a good partnership with our global customers like Czech Republic, Poland, Canada and also transfer the technical know-how of produced soy milk and tofu to our customers. We were committed to becoming turnkey solution provider.
Movies

Related Products

Tofu is taken out from cooling and sterilization machines manually and the Intermittent Boxed...

Details

Add to List

To extend tofu products' preservation, vacuum package has the effect as well in addition to sterilization. The...

Details

Add to List
Tofu and soy milk production line
Tofu production line planning, technical transfer.

Download
Dry Soybean Processing: 220kg/hr – Premium Tofu Production Package. - Dry Soybean Processing: 220kg/hr – Premium Tofu production Package. | Taiwan-Based Soybean Processing Equipment Manufacturer Since 1989 | Yung Soon Lih Food Machine Co., Ltd.
Based in Taiwan since 1989, Yung Soon Lih Food Machine Co., Ltd. has been a Dry Soybean Processing: 220kg/hr – Premium Tofu Production Package. manufacturer that is specilized in soy bean, soy milk and tofu making sectors. Unique design soy milk and tofu production lines built with ISO and CE certifications, sold in 40 countries with solid reputation.
We are the first food machine manufacturer whom developed the European Tofu turn-key production line, which can produce Asian Tofu, and Soy Milk processing equipment. Our tofu production machines are specially design and able to produce Tofu Burger, Vegetable Tofu, Smoked Tofu, Tofu Sausage to satisfy consumers' demand from the American and European market.