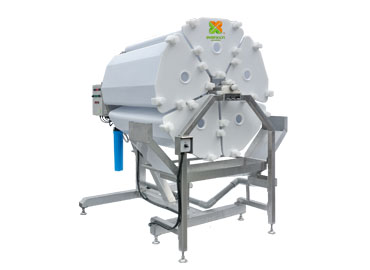 Alfalfa Sprouting Germination Production Line
Alfalfa Sprouting Germination Production Line
Alfalfa has been prevalent in the western world for years and it is rich in vitamins A, B1, B2, C, D, E, minerals, calcium, iron and various amino acids.
---
Alfalfa does not need additive fertilizers as well as chemicals in breeding and has become a hot vegetable product in organic supermarkets. In addition to abundant nutrition, alfalfa is even characterized by its low fat, low sodium and low cholesterol content which contributes to reducing dietary burdens.

Alfalfa is often used for salads and also together with meat and vegetables for hamburgers, sandwiches and Japanese scrolls or made with fruits in the fruit blender into vegetable juice of high nutrition.

Many producers insist on not using drugs, even though its price is lower in parts of countries or regions, and therefore it meets standards of organic supermarkets or organic certification and raises its price hugely.

Nevertheless, traditional Alfalfa breeding machines often cause its seeds or sprouts soaked for too long and rotten and smelly so that Alfalfa producers need to confront risks of low breeding probability.

To view to this situation, we developed Spinning Alfalfa Sprouts Germination Machine to increase Alfalfa's breeding probability as well as improve its quality via auto and regular rotation.
Below is Alfalfa Sprouting Germination Production Line
operating processor flow chart for your reference.
Step Process
1.Feeding seed of Alfalfa into Spinning Alfalfa Sprouts Germination Machine by worker.
2.When collected Alfalfa Sprouts are placed on the machine's platform, Alfalfa Sprouts Vibration Sheller & Washing Machine will separate hulls and Alfalfa Sprouts through vibrations.
3.Hulled and washed Alfalfa Sprouts will have the surface water removed by using the dewatering facility.
4.We suggested using Boxed Packaging & Sealing Machine (suitable for Bean Sprouts and Alfalfa Sprouts) is to box the Sprouts with human hands, and sealing by machine.
Typical Product
Alfalfa Sprouts are used in salad, hamburger…etc. Below image was for reference only.
After-sales service
EVERSOON provides 24-hour online consultation, cooperates with engineers to solve customers' problems by the remote operation, saves people's round-trip time and labor cost, and solves customer problems in a timely and rapid manner.
In addition, food manufacturers who just started their business or expanded their factories, our senior engineers will go to the company site to survey and help you to planning the layout. In the past 30 years,We had built up a good partnership with our global customers like Czech Republic, Poland, Canada and also transfer the technical know-how of produced soy milk and tofu to our customers. We were committed to becoming turnkey solution provider.
▲EVERSOON provides the service of 24-hours after-sales.
Remark
Please feel free to let us know if you need any further information about Alfalfa Sprouting making machine.
Also, please let us know the name of machine you interested in, and which kind of product would you like to produce and daily expect capacity required to provide proper solution for you.
With this information, it would be easier for our sales to provide Alfalfa Sprouting total solutions for you which you exactly needs.
We had more than 30 years' experience to manufacture Alfalfa Sprouting Processing Machine, we are willing to share our Alfalfa Sprouting producing experience to you for helping you to complete your production line and production efficiency increasing.
Tofu and soy milk production line
Tofu production line planning, technical transfer.

Download
Alfalfa Sprouting Germination Production Line - Alfalfa Sprouting Germination Production Line | Professional Soybean Processing Equipment Supplier For 32 Years in Taiwan | Yung Soon Lih Food Machine Co., Ltd.
Based in Taiwan since 1989, Yung Soon Lih Food Machine Co., Ltd. has been a Alfalfa Sprouting Germination Production Line manufacturer that is specilized in soy bean, soy milk and tofu making sectors. Unique design soy milk and tofu production lines built with ISO and CE certifications, sold in 40 countries with solid reputation.
EVERSOON, a brand of Yung Soon Lih Food Machine Co., Ltd., is a leader of Soy Milk and Tofu Machines. Being a guardian of food safety, we share our core technology and professional experience of Tofu production to our worldwide customers. Let us be your important and powerful partner to witness your business growth and success.