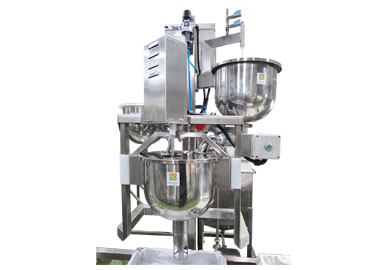 Coagulating and Seasoning Equipment
Douhua Coagulating and Seasoning Equipment
Whey moves into conditioning solidifying devices after going through the plate cooling machine and automatically gets mixed with a fixed-amount of coagulant, water or other flavoring agents requested by customers.
---
In Taiwan, traditional soy Douhua (like Tofu Pudding) can be seasonned with almond powder, Japanese green tea or lemon juice and thus offers many dessert possibilities.
Conditioned Dou Hua is then sent to the filling and sealing machine.

Coagulating & Seasoning Equipment is suitable for the vegetarian protein food production of Silken Tofu, Douhua.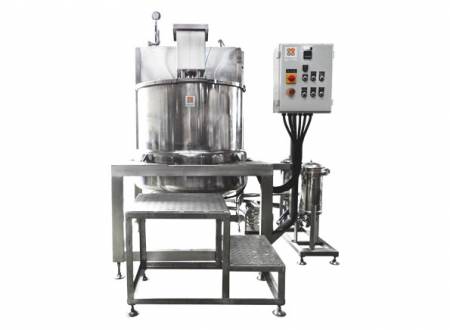 Coagulant conditioning barrels are optional in number per request for capacity. They can not only...
Details
Add to List
Tofu and soy milk production line
Tofu production line planning, technical transfer.

Download
Coagulating and Seasoning Equipment - Douhua Coagulating and Seasoning Equipment | Professional Soybean Processing Equipment Supplier For 32 Years in Taiwan | Yung Soon Lih Food Machine Co., Ltd.
Based in Taiwan since 1989, Yung Soon Lih Food Machine Co., Ltd. has been a Coagulating and Seasoning Equipment manufacturer that is specilized in soy bean, soy milk and tofu making sectors. Unique design soy milk and tofu production lines built with ISO and CE certifications, sold in 40 countries with solid reputation.
EVERSOON, a brand of Yung Soon Lih Food Machine Co., Ltd., is a leader of Soy Milk and Tofu Machines. Being a guardian of food safety, we share our core technology and professional experience of Tofu production to our worldwide customers. Let us be your important and powerful partner to witness your business growth and success.