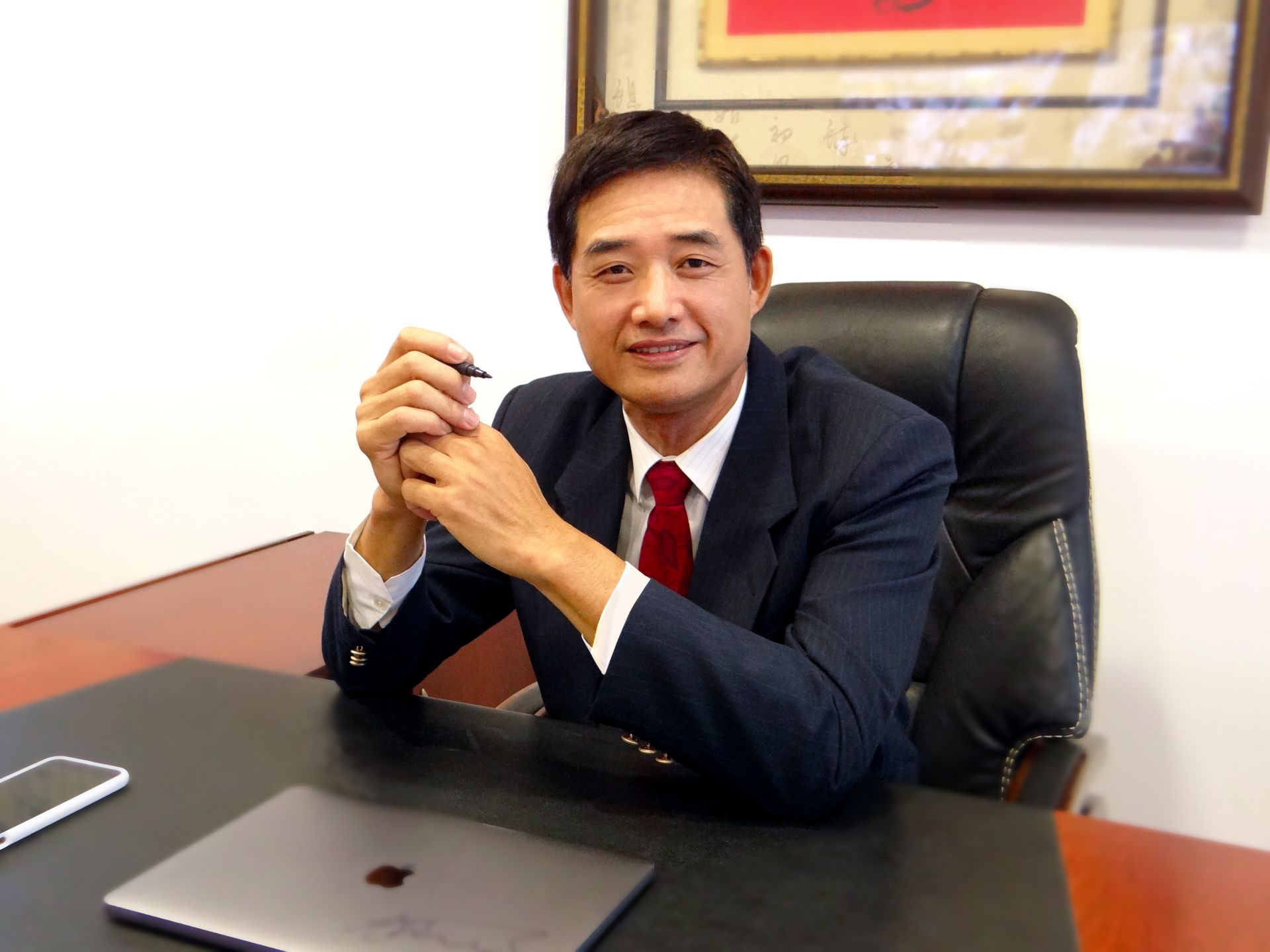 Company Profile
The leader in professional soybean food machinery
EVERSOON, a brand of Yung Soon Lih Food Machine Co., Ltd., is the provider of turnkey solutions, using expertise and skill to manufacture machine and providing customers with good solutions. In the field of manufacturing machinery, we have experience of 33 years about manufacturing and R&D teams, from planning and designing P&ID to customized machinery. Each step has the most professional team to plan for you.
---
Our founder, Brian Cheng, is committed to promoting the vegan lifestyle to the world. He advocates the second and the fourth Wednesdays of each month as the company vegan food days, and he invites all of the employees and the suppliers to participate to act for the Global ESG initiatives.

EVERSOON has become an ESG sustainable business enterprise. We also make sure that every parts of machine are correct. Being a complete machine services provider means having the experience and the technology to produce cost-saving and innovative manufacture solutions to meet customers' needs.

For the rise of respecting the animals' life, as well as the trending consciousness of consumers that prefer to the plant-based protein instead of animal-based protein, the global demand for tofu, soy milk, alfalfa sprouts, and vegan food machinery is increasing day by day. In order to meet the needs of the market, we provide customized design services for production lines and mechanical equipment, and assists in the production of soy foods that meet the needs of consumers. Today, EVERSOON tofu and soymilk production lines are widely used by customers in Europe and the United States, which can greatly meet the needs of consumers for eating plant-based protein and make a significant contribution to the environmental protection issue of reducing carbon dioxide emissions.

Brian has already combined the tofu and soybean milk machinery business with the vegan and food environmental protection cause, which has become the beginning of the company's ESG sustainable management. Now the company will continue to implement the ESG governance in various tasks.
▲ Strong team of EVERSOON.
Food Industry Research & Development Institute and Design Solution Team
EVERSOON has committed in food processing industry about 30 years and provided a variety of solutions to customers. We visit your locations, learn your industry, and understand your goals, challenges, needs, limitations and requirements. We work hand in hand with you and understand what is necessary for you. In addition, we have experts who have researched in food manufacture industries for a long time.
▲ We inspect and confirm all details of machine manufacturing process.
Maximize Effectiveness
The goal of EVERSOON is not only in developing and designing the food machine, but also focused on the research of production procedure of tofu, soy milk to find the balance between productive efficiency and food relish, especially in tofu, soy milk production field. We are confident to say EVERSOON is the soybeans food Gastrosoph! We can be your unique partner accompanying with your growing when you are planning to enlarge your turnkey production line.
We not only develop manufacturing machinery, but also have a team to collect market information, analyze product prices, calculate mechanical costs, output through data, and help customers save costs and losses. EVERSOON can improve the protein extraction rate of soybean processing machinery and maximize the efficiency of the production process. This spirit makes us stand out from the competition. This is what our experienced team offers to every customer with whom we work. This expertise is what sets us apart from the competition.
Yung Soon Lih Food Machine acquired the most of soybean machine patents in Taiwan.
We have been not only deeply involved in soybean processing technical development positively but also led the computer control and monitoring system into our equipment. We develop and design the tofu, soy milk, bean sprout, alfalfa turnkey production line and help you achieve your goals of automation management by supplying high quality and efficient solution. In addition, We have a R&D team which can provide customized machine and a good solution for customers. Meanwhile, we positively applicate international certifications and patents. We confidently become the leader of soybeans food machine manufacturer.
▲ We have CE certifications, UL certifications, patents...etc.
Supply service to achieve market demand will help us find the Blue Ocean market.
The population of vegetarian are growing continuously because of the importance and advantages of vegetable protein had been proved by medical circles, so the demand quantity of tofu, soy milk, bean sprout, alfalfa machine from European and American countries are getting more and more. The increasing demand of market impelled us to customize the turnkey production line and machines to help customer to produce soybean food to abut the consumer's demand. Our tofu and soy milk equipment & production line were well and widely adopted by American and European customers.
Our pride is that we had served and designed turnkey production lines for food and beverage manufactures whom are located in Europe, Asia, America, Oceania...and more than 50 countries' customers since 2010. Especially from some specific food manufactures they don't have Tofu, soy milk production experience, they not only entrusted EVERSOON to design their turnkey production line but also hope us to supply them the core technical in soybean processing, know-how and teach them how to make the soybean products. Moreover, we are specific to the local flavor and taste to adjust the machine's parameters, to make sure the taste of tofu, soy milk are matching their local taste and access to market rapidly.
▲ Yung Soon Lih Food Machine had served and designed turnkey production lines for food and beverage manufactures in the world.
We provide 24h after-serve.
EVERSOON provides 24-hour online consultation, cooperates with engineers to solve customers' problems by the remote operation, saves people's round-trip time and labor cost, and solves customer problems in a timely and rapid manner.
In addition, food manufacturers who just started their business or expanded their factories, our senior engineers will go to the company site to survey and help you to planning the layout. In the past 30 years, Yung Soon Lih had built up a good partnership with our global customers like Czech Republic, Poland, Canada and also transfer the technical know-how of produced soy milk and tofu to our customers. We were committed to becoming turnkey solution provider.
For more information, please feel free to contact us.
History
Time
Achievement
2020

Acquired on-the-job training for vocational training plan.

Phenomenon-based plan - CITD Innovative research & development of traditional industries from affect of Covid-19

Industries AI Certificate & Products Commercialized

2019
Acquired Certificate of UL & NSF for Individual Single Machines.
2019
Acquired Certificate of TTQS, Talent Quality-Managment System.
2018
Acquired subsidy of International Market Expansion Plan from International Trade Bureau of Ministry of Economic Affairs.
2016
Acquired Technology Research & Development Project from Ministry of Economic Affairs - supporting technology development for traditional industry.
2015
Corporate with the world's well-known company and recruit worldwide dealers, agents and distributors.
2009
Develop Compact Tofu Processor and (A Small and Easy Tofu maker / Tofu machine) and Taiwan patient awarded.
2007
Acquired CE certification on Tofu equipment and most of equipment in tofu production line.
2005
Integrate various of food pocessing machines and upgrade reserch & development.
2003
ISO 9001 certificate awarded.
1995
Steady growing and start the business to international market, and promote Tofu and soy milk equipment and product line to American and European countries.
1994
Moved to New factory for business expansion, enlarge Tofu and soy milk equipment and turn-key product line manufacturing.
1993
First bean grinding & soy milk cooking machine were announced.
1989
We were committed to investing in bean food processing machine industry.
Company Vision
Management
Company Structure

Movies

Product Patents

TTQS certificate

Membership certification

ASME U certification

Related Product

Files Download