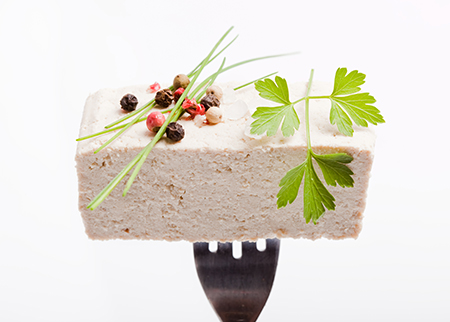 Profession
We're a leading frontier and solution provider for soybean processing equipment and production.
---
Skillful knowledge of soybean protein turns into designing the production line corresponds and meets to its features.
We, Yung Soon Lih Food Machine , are possessing multiple masters with more than 20 years experiences in Tofu & Soymilk production, skillful knoweldge of soybean protein feature, essential key condition of protein extraction & soybean protein coagulating and method of quality control.
This applies with many types of tofu including the most welcomed firm tofu, extra firm tofu, smoked tofu, natural standard tofu, etc., for western consumer culture. Also the popular Asian types of tofu, such as Taiwan tokan, Japanese silken tofu, Singapore tokan, Malaysian tokah, Indonesian tofu, Vietnam tofu, etc.
Yung Soon Lih Food Machine owns its professional R&D team to develop, recipe of Tofu and Soymilk, to develop New technology of Tofu soymilk process, develop automatic production machines and automatic mechanical and robotic arm etc.
From 2020 we start the research the integration with AI technology into Tofu and Soymilk automation processing. We are keeping the growth in soybean processing, combined our designed Tofu & Soymilk production line with Profound Experiences and Practical Improvement which is only to fullfill the strickly processing requirements of International Food Factories.
Food GMP HACCP design consideration for Soybean processing equipment.




Traditional Tofu & Soymilk processing requires mostly of fully trained or experienced management for quality control or CCP.
In our company, a group of people are specialized in Food GMP, HACCP and Low-acid canned food for developing & designing high efficient whole plant equipment to support international food factories with combination of skillful experiences & put soybean processing into practice.
Our Tofu & Soymilk production line is designed with application of In-line auto quality control like Soymilk Brix Auto-Control, Auto Coagulant Control, Auto Coagulating curd-break Control, Auto Pressure Control instead of applying diverse complicated manual control.With strength & advantage of providing HACCP reference document to help customers start production quickly and establishment of their HACCP for Tofu or Tofu processing.
Professional ability in equipment 3D drawing design.
Yung Soon Lih Food Machine possess more than 10 professional engineers are specialized in SolidWork 3D drawing and well-trained with certificate.
While developing & designing for complete project, our engineers apply with 3D simulation to analysis mechanical movement and interference to confirm the optimization and rationalization. Transforming into 2D and BOM after 3D simulation to ensure every details and structures have each complete construction drawing and BOM for conformity testing & inspection of machine quality. This comprehensive database is capable for easier, faster and more accurate after-sell service and parts procurement for customers.
Skillful Tofu Masters & Know-how Transfer
Major 4 Big Design Keys of Tofu & Soymilk Production are "We know soybean so well", "We understand soybean protein.", "We are aware of features of all coagulants & variation of temperature.", "We clearly acknowledge of relation of tofu curd & texture and firmness".
Honored to own the skill and experiences for tofu making, our automatic tofu line equipped with the design of many elements and our concern for your easy running makes you to produce tofu became a simple work. You will never worry even there's no any experiences in working for Tofu & Soymilk, our professional sales engineering team is willing to share with you the techniques of tofu-making. When you are already our partner, our entire members help you with technical support and know-how transfer, including standard parameters for you to be Tofu or Soymilk Master in your region.
Movies