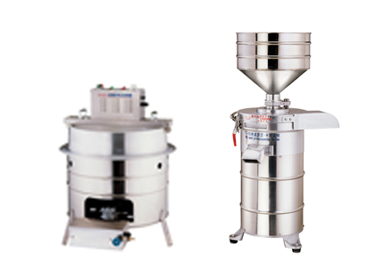 Successful Case
Yung Soon Lih Food Machine Co., Ltd is an expert to solve soybean food production and assist in the production equipment of well-known food companies and beverage chain stores in local and overseas.

Fu Hang Soy Milk Shop (阜杭豆漿店) is one of Taiwanese famous soy milk shop. The key to its delicious and consistent Soy Milk comes from EVERSOON high quality machine.
---
According to the customer's production capacity requirements and plant size settings, we can provide customers with the best overall plant planning and comply with food machinery hygiene. Besides, we emphasize on the overall assembly of mechanical welding points and pipelines in the mechanical process design, to ensure that the food is isolated from external sources of pollution during the production process, and the CIP cleaning system is combined with the machinery to improve the cleaning power of the machine. We help to reduce labor costs and injury risks, and assist in manual SOP procedures, improve sales service and provide education and training, and also do food safety checking for various brand of food factories!
Tofu and soy milk production line
Tofu production line planning, technical transfer.

Download
Successful Case - Successful Case | Professional Soybean Processing Equipment Supplier For 32 Years in Taiwan | Yung Soon Lih Food Machine Co., Ltd.
Based in Taiwan since 1989, Yung Soon Lih Food Machine Co., Ltd. has been a Successful Case manufacturer that is specilized in soy bean, soy milk and tofu making sectors. Unique design soy milk and tofu production lines built with ISO and CE certifications, sold in 40 countries with solid reputation.
EVERSOON, a brand of Yung Soon Lih Food Machine Co., Ltd., is a leader of Soy Milk and Tofu Machines. Being a guardian of food safety, we share our core technology and professional experience of Tofu production to our worldwide customers. Let us be your important and powerful partner to witness your business growth and success.