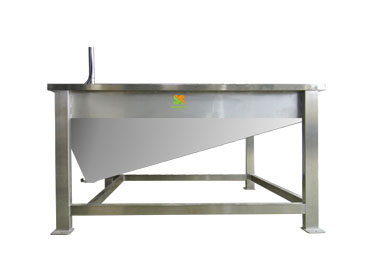 Dry Soybean Suction Equipment
Soybean Suction and Convey Machine
In the japanese silken production line, the dry soybeans suction equipment not only saves labor cost, but also increases production efficiency with fixed sucking quantity to fit the production capacity for grinding and coagulating. is recommended to acquire at the same time a dry soybean storage tank.
---
The height of the tank is around the waist of operators, and Soybeans would be poured into the tank by the operator or another equipment in order to reduce the risk of carrying and transportation problems and occupational injuries. The dry soybeans storage tank is designed by capacity request of whole production line and it is easy for labor arrangement.

We have two types of transferring device, Screw Soybean Suction Machine and Vacuum Soybean Suction Machine. Both types are able to either transfer horizontally or vertically. Thus making Tofu and soy milk Production Line operating an automatic way.

Suitable for the delivery and storage of Soybean, Mung Beans, Black Bean, Red Bean. The Soybean Suction Machine is suitable for the vegetarian protein food production, Regular Tofu (Firm Tofu), Silken Tofu (Soft Tofu), Fried Tofu, Vegetable Tofu (Tofu with Vegetable and Herbs), Tofu Burger (Tofu Patty), Tofu Sausage, Vegetarian Meat, Tofu Skin, Egg Tofu, Japanese Tofu, soy milk (Long Life soy milk), Fresh soy milk, Dried tofu, Dou Hua (like Tofu Pudding).

Please follow the link below for more product information and specifications.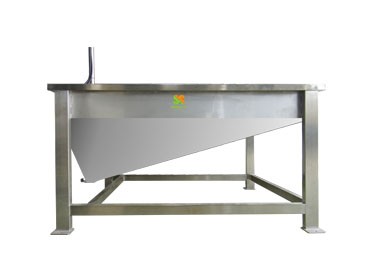 EVERSOON dry bean tank is ergonomically designed with a height of approximately the operator's...
Details
Add to List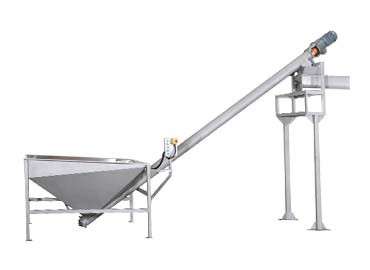 Screw Soybean Transferring Machine has simple structure, low cost and easy to assemble. Using...
Details
Add to List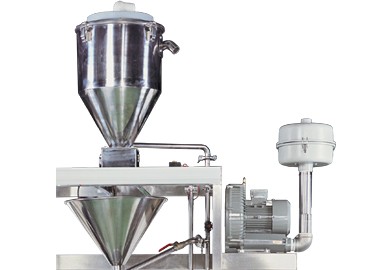 Vacuum Soybean Suction Machine could transfer Soybeans from Dry Beans Tank to next process...
Details
Add to List
Tofu and soy milk production line
Tofu production line planning, technical transfer.

Download
Dry Soybean Suction Equipment - Soybean Suction and Convey Machine | Professional Soybean Processing Equipment Supplier For 32 Years in Taiwan | Yung Soon Lih Food Machine Co., Ltd.
Based in Taiwan since 1989, Yung Soon Lih Food Machine Co., Ltd. has been a Dry Soybean Suction Equipment manufacturer that is specilized in soy bean, soy milk and tofu making sectors. Unique design soy milk and tofu production lines built with ISO and CE certifications, sold in 40 countries with solid reputation.
EVERSOON, a brand of Yung Soon Lih Food Machine Co., Ltd., is a leader of Soy Milk and Tofu Machines. Being a guardian of food safety, we share our core technology and professional experience of Tofu production to our worldwide customers. Let us be your important and powerful partner to witness your business growth and success.