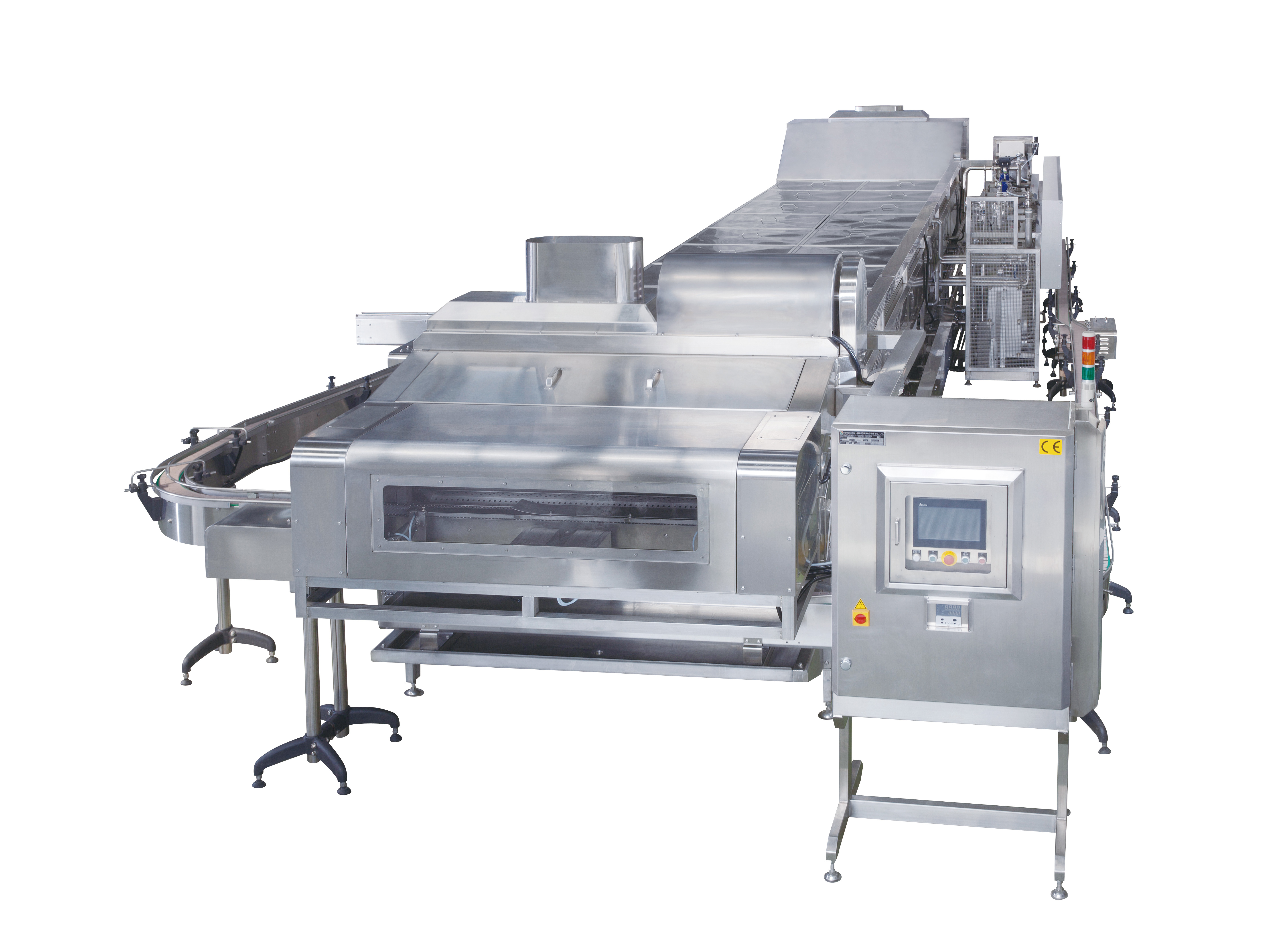 Pasteurizing and Cooling Equipment
Tofu and Soy Milk Pasteurizing and Cooling Equipment
Packaged and sealed tofu usually can be stored for a couple of days under 0 ~ 5°C. We suggest you to purchase the Pasteurization and cooling machines to extend tofu shelf life under refrigeration if there is any need for preservation extension.
---
Pasteurization includes two major steps: heating to eliminate most of bacteria in tofu boxes and their outer package, and then immediate cooling to slow down the growth of remaining bacteria.

EVERSOON recommends either Pasteurization and cooling machines which have two-phase low-temperature Pasteurization cooling conveyor machines, or three-phase Pasteurization machines, and auto high-pressure Pasteurization slaves. Click on the following link for detailed product information and specifications.

Pasteurizing & Cooling Equipment is suitable for the vegetarian protein food production of Regular Tofu (Firm Tofu), Silken Tofu (Soft Tofu), Fried Tofu, Vegetable Tofu, Tofu Burger, Tofu Sausage, Dried Tofu, Tofu Skin, Egg Tofu, Japanese Tofu, Vegetarian Meat, Dou Hua (like Tofu Pudding).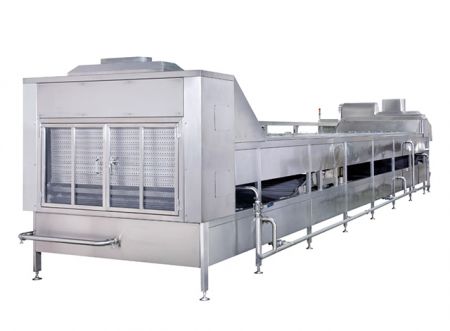 Two-Stage Pasteurizing & Cooling Conveyor Machine is connected with the Pasteurizing cooling...
Details
Add to List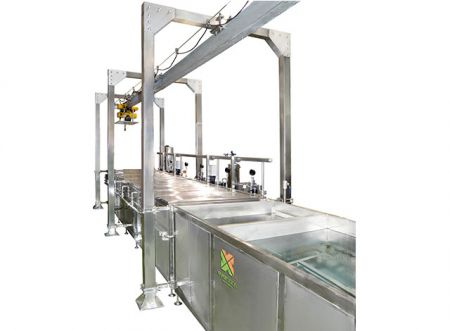 Three-Stage Pasteurization Machine is equipped with temperature detection and control to maintain...
Details
Add to List
Tofu and soy milk production line
Tofu production line planning, technical transfer.

Download
Pasteurizing and Cooling Equipment - Tofu and Soy Milk Pasteurizing and Cooling Equipment | Professional Soybean Processing Equipment Supplier For 32 Years in Taiwan | Yung Soon Lih Food Machine Co., Ltd.
Based in Taiwan since 1989, Yung Soon Lih Food Machine Co., Ltd. has been a Pasteurizing and Cooling Equipment manufacturer that is specilized in soy bean, soy milk and tofu making sectors. Unique design soy milk and tofu production lines built with ISO and CE certifications, sold in 40 countries with solid reputation.
EVERSOON, a brand of Yung Soon Lih Food Machine Co., Ltd., is a leader of Soy Milk and Tofu Machines. Being a guardian of food safety, we share our core technology and professional experience of Tofu production to our worldwide customers. Let us be your important and powerful partner to witness your business growth and success.