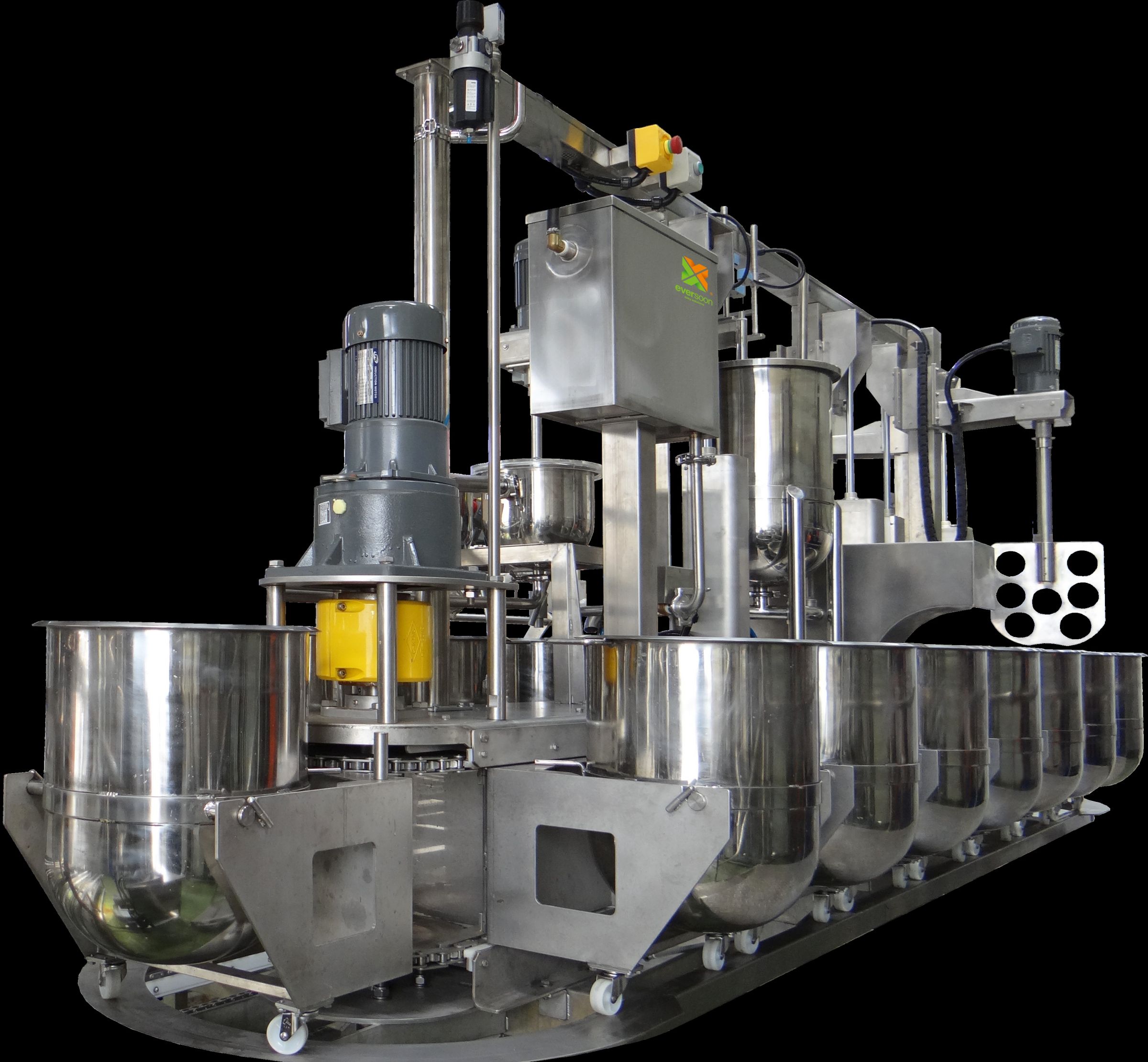 Tofu Coagulating Machine
Coagulating Machine (soy milk freeze into Tofu)
Deliver the cooked soy milk to the coagulating machine, add a coagulant into the coagulate bucket, then mix, absorb the water, and fill the tofu into the mold by following the tofu forming process. The key factors of tofu production are controlled by operation interface to produce high-quality and high-stability tofu.
---
The automatic coagulating machine can reduce manpower and improve the efficiency of the whole tofu production line. The tofu coagulation equipment is fully automated and can easily achieve the following tofu coagulation process:
Fixed Quantity soy milk → Fixed Quantity Coagulation → Mix soy milk with Coagulant → Transpose the Coagulant Bucket → Mixing → Filling into Mold → Coagulate and Deliver.

EVERSOON tofu coagulation equipment is controlled by convenient HMI interface. By clicking on the screen, you can adjust the machine operation and parameters, making the tofu production process fast and efficient. In addition, It can be provided with a transparent cover, following the CE standard. Transparent cover is used for safety protection, so that the production line equipment meets the production operation standards.

The most important is that tofu coagulating machine can be used to produce various products of vegetarian protein food, including Regular Tofu (Firm Tofu), Silken Tofu (Soft Tofu), Fried Tofu, Vegetable Tofu (Tofu with Vegetable and Herbs), Tofu Burger (Tofu Patty), Tofu Sausage, Vegetarian Meat, Tofu Skin, Egg Tofu, Japanese Tofu, Dried tofu, Dou Hua (like Tofu Pudding), Tofu Puffs (Only designed by EVERSOON).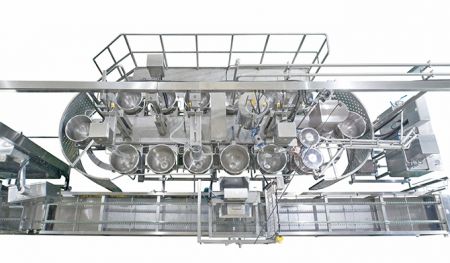 The automatic tofu coagulation machine can perform operations such as soy milk insulation staging...
Details
Add to List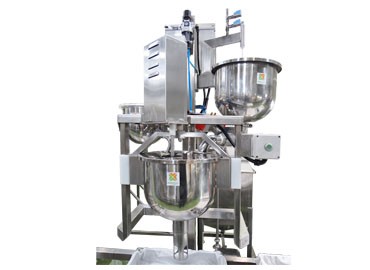 Tofu and soy milk production line
Tofu production line planning, technical transfer.

Download
Tofu Coagulating Machine - Coagulating Machine (soy milk freeze into Tofu) | Professional Soybean Processing Equipment Supplier For 32 Years in Taiwan | Yung Soon Lih Food Machine Co., Ltd.
Based in Taiwan since 1989, Yung Soon Lih Food Machine Co., Ltd. has been a Tofu Coagulating Machine manufacturer that is specilized in soy bean, soy milk and tofu making sectors. Unique design soy milk and tofu production lines built with ISO and CE certifications, sold in 40 countries with solid reputation.
EVERSOON, a brand of Yung Soon Lih Food Machine Co., Ltd., is a leader of Soy Milk and Tofu Machines. Being a guardian of food safety, we share our core technology and professional experience of Tofu production to our worldwide customers. Let us be your important and powerful partner to witness your business growth and success.