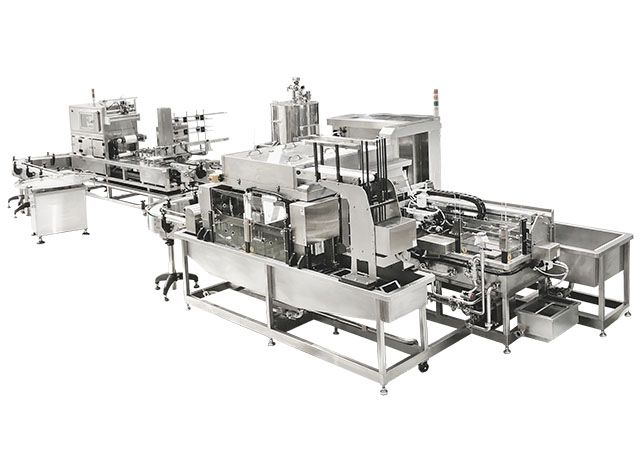 Tofu Cutting Machine
Tofu Cutting Machine
Tofu cutting can be processed after the removal of the mold.
The cutting can be done with a knife, at a small production scale, but the cutting machine is recommended for faster operation procedures once the daily production reaches up to over 100 kilograms.
---
Generally, it is easy to cause uneven cutting size, the probability of breakage and hand infection when a plate of tofu is cut manually. With the automatic tofu cutting machine, it can avoid human errors and increase cutting speed. The cutting of a plate of tofu can be completed in 60 seconds of operation time. The quality of product is strictly controlled as the consistent size and specifications of the cutting are set in this machine.

The cutting machine is easy to use and changing blades doesn't take a lot of time. The machine can be adjusted easily to cut any size of tofu.
More importantly, the uniformity of the tofu cut by the machine gives a good image in the market.
The automatic tofu cutting machine have a PLC interface, which can use finger to press buttons and operate the system. Therefore, the operation of machine is simple and convenient. In recent years, consumers have paid attention to food safety. The CIP cleaning program has been successfully applied to the machine. Parts of the machine are easy to disassemble and clean. The bacteria are difficult in surviving at blind spots of machine. In addition, YUNG SOON LIH pays attention to user experience and consumer experience, we are confident of becoming first guards for food safety.

Tofu Cutting Machine is suitable for the vegetarian protein food production of Regular Tofu (Firm Tofu), Silken Tofu (Soft Tofu), Fried Tofu, Vegetable Tofu, Tofu Burger, Tofu Sausage, Dried Tofu, Tofu Skin, Egg Tofu, Japanese Tofu, Vegetarian Meat.

Please follow the link below for more product information and specification.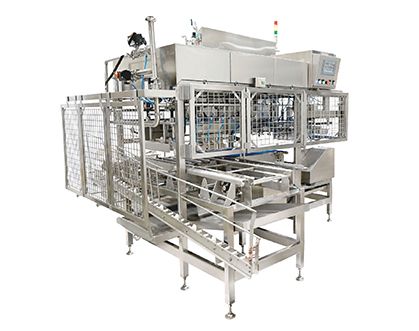 The final stage of the tofu production process is from cutting to packaging process. Using...
Details
Add to List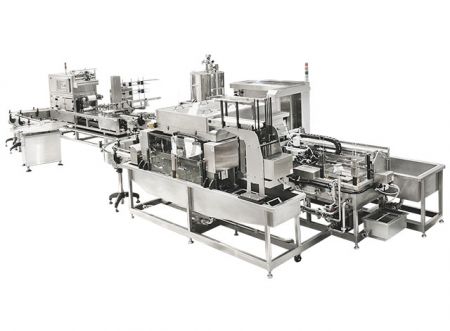 The machine equipped with conveyors will auto transport tofu plates for cutting after the plates...
Details
Add to List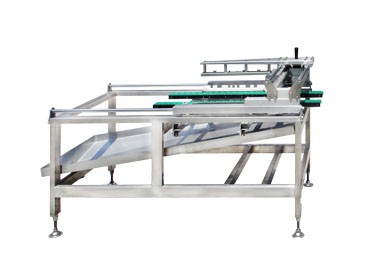 Tofu which is pressed will be put in the spinning device. Remove the cloth in the molding machine,...
Details
Add to List
Tofu and soy milk production line
Tofu production line planning, technical transfer.

Download
Tofu Cutting Machine | Professional Soybean Processing Equipment Supplier For 32 Years in Taiwan | Yung Soon Lih Food Machine Co., Ltd.
Based in Taiwan since 1989, Yung Soon Lih Food Machine Co., Ltd. is a Tofu Cutting Machine manufacturer that is specilized in soy bean, soy milk and tofu making sectors. Unique design soy milk and tofu production lines built with ISO and CE certifications, sold in 40 countries with solid reputation.
Yung Soon Lih Food Machine Co., Ltd. is a leader of Soy Milk and Tofu Machines, we are also a guardian of food safety. We share our core technology and experience of Tofu production to our customers and strive to be an important partner which accompanies the business growth of our worldwide partners.
View our quality tofu and soy milk manufacturing machinery
Easy Tofu Maker
,
Tofu Production Line
,
Japanese Silken Tofu Production Line
,
Soy Milk Production Line
,
Fresh Soy Milk Production Line
,
Tau Hu Production Line
,
Bean Sprouts Germination Production Line
,
Alfalfa Sprouting Germination Production Line
,
Soybean Rice Grinding Machine
,
Soybean Rice Grinding & Separating Machine
,
chili Grinding Machine
,
Seafood & Fish Bones Grinding Machine
,
Boiling Pan Machine
,
Herbage & Sugar Cane Juice Machine
and feel free to
Contact Us
.