Smart Bubble Tea Cooker
F-915
Smart Bubble Tea Cooker, Boba Cooker, Boba Cooking Machine, Tapoica Pearls Cooker Machine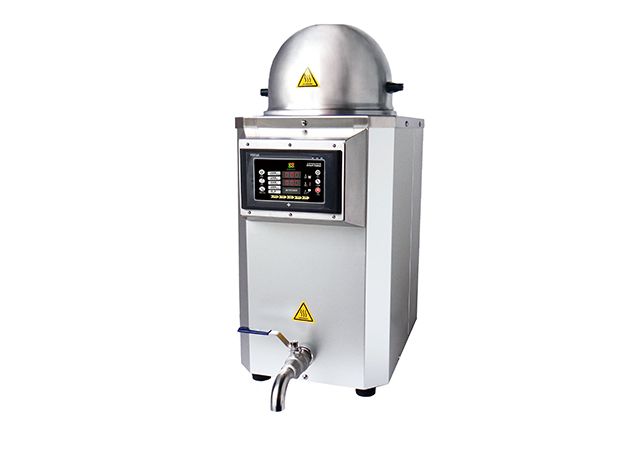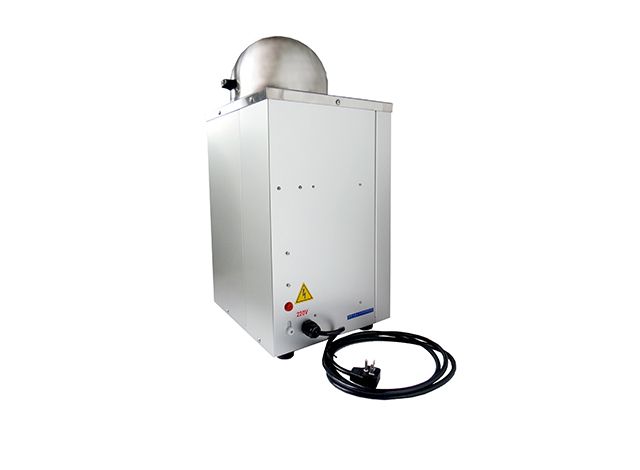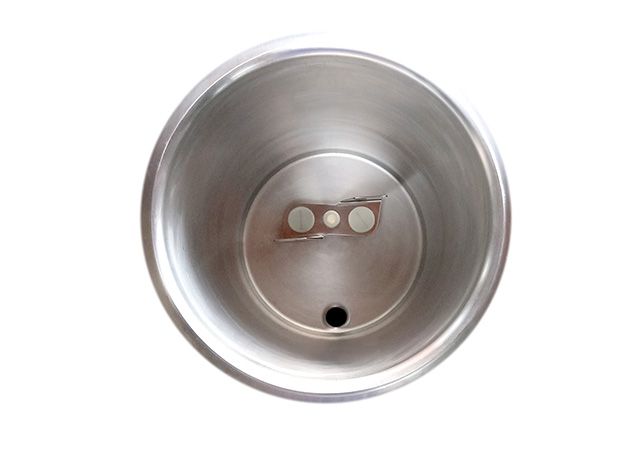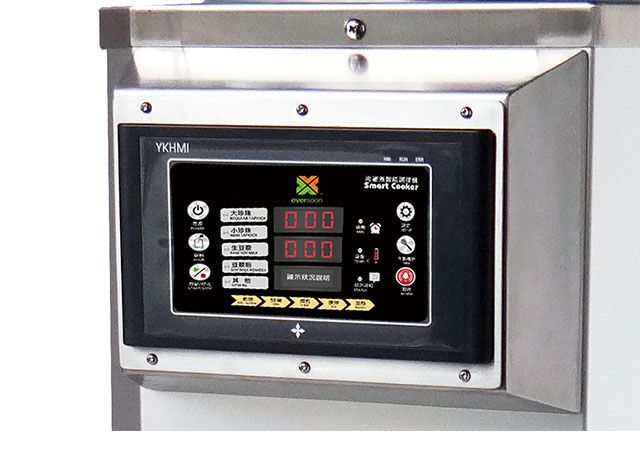 1. Suitable for breakfast store, supermarkets, restaurants, offices, hospital.

2. Instructions:After grinding and separating, put uncooked bubble into Smart bubble tea Cooker (Multifunction Cooker). Then pressing the button to start, Smart bubble tea Cooker will be able to cook bubble automatically.

3. Bubble of bubble tea can be completed boiled and simmer within 30 minutes..
Features
1.Cooking process is full automation.
2.Do not need person to wait and operations.
3.We promise bottom of the pot is not burnt, not spill over the pot and easy to clean.
4.soy milk quality is good and stability.
5.The valve of soy milk exit is easily installed, clean and sanitary.
6.IC board control is safe.
7.Operating panel is easier to operate.
8.SUS304 stainless steel cooker with sanitary and durable.
9.Small size, easy to operator and clean.
10.Safety heating protect.
11.High and lower level design could easy to know the liquid quantity.
SPECIFICATION
| | |
| --- | --- |
| Model No. | F-915 |
| Size | 315(W)*519(D)*685(H)mm |
| Voltage | AC220V/60HZ |
| Power/ Frequence | 3,000W/12.5A |
| Maximum Capacity | 15 L |
| Minimum Capacity | 9L |
| Weight | 19.6KG |
Applications
Suitable for the cooking work of pearl milk tea ,bubble tea.
Movies

Operation for Smart cooker.

Using Guide for Smart cooker.
Press Release
Canada Food Guide changes: More veg, less meat, and no more eating alone

These, in a nutshell, are the recommendations of the new Canada's Food Guide, released Tuesday after years of consultation and discussion with almost everyone — except the food industry.
It...

Read More

Tofu Burger

Tofu is low calories and content with high vegetable protein. Broke the firm Tofu, then seasoning and re-forming to Tofu burger. To eat Tofu burger is an efficiency way to reducing the Calories,...

Read More

Vegetable Tofu

Mixing the vegetable into Broken Tofu and re-forming. Vegetable Tofu is high content of vegetable protein and vegetable fiber. Able to add dice meat, spice to make vegetable Tofu more delicious.

Read More