Soybean Transferring Machine
Vacuum Soybean Suction & Transferring Machine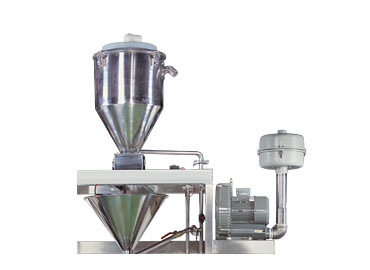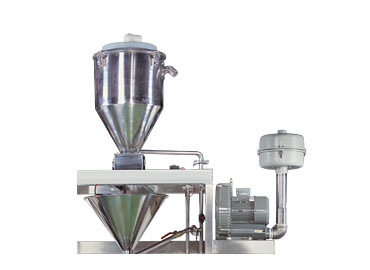 After the Soybean finished soaking process, we use vacuuming transferring system to deliver soybean to Easy Tofu Maker (Start A Business with Easy Tofu Machine, Multi-Function Compact Tofu).

Instead of the manual way, save labor cost, to get better production efficiency, ensure the clean and hygiene of the Soybean.
Features
Save labor cost.
Avoid the cleaned soybean be polluted.
Easy for operation.
Able to do horizontal and vertical transferring.
Ready to use anytime.
Press Release
High Nutritional Long Shelf Life Soymilk

Soy Milk is the liquid after grinding the soybean and water, high vegetable protein content and soya bean lecithin, they are benefit for human body and suitable for child, adult and elder...

Read More

Tofu Burger

Tofu is low calories and content with high vegetable protein. Broke the firm Tofu, then seasoning and re-forming to Tofu burger. To eat Tofu burger is an efficiency way to reducing the Calories,...

Read More

Vegetable Tofu

Mixing the vegetable into Broken Tofu and re-forming. Vegetable Tofu is high content of vegetable protein and vegetable fiber. Able to add dice meat, spice to make vegetable Tofu more delicious.

Read More