Soybean Rice Grinding Machine
FE-05
Commercial Wet Grinding Machine, Rice grinder, soybeans grinder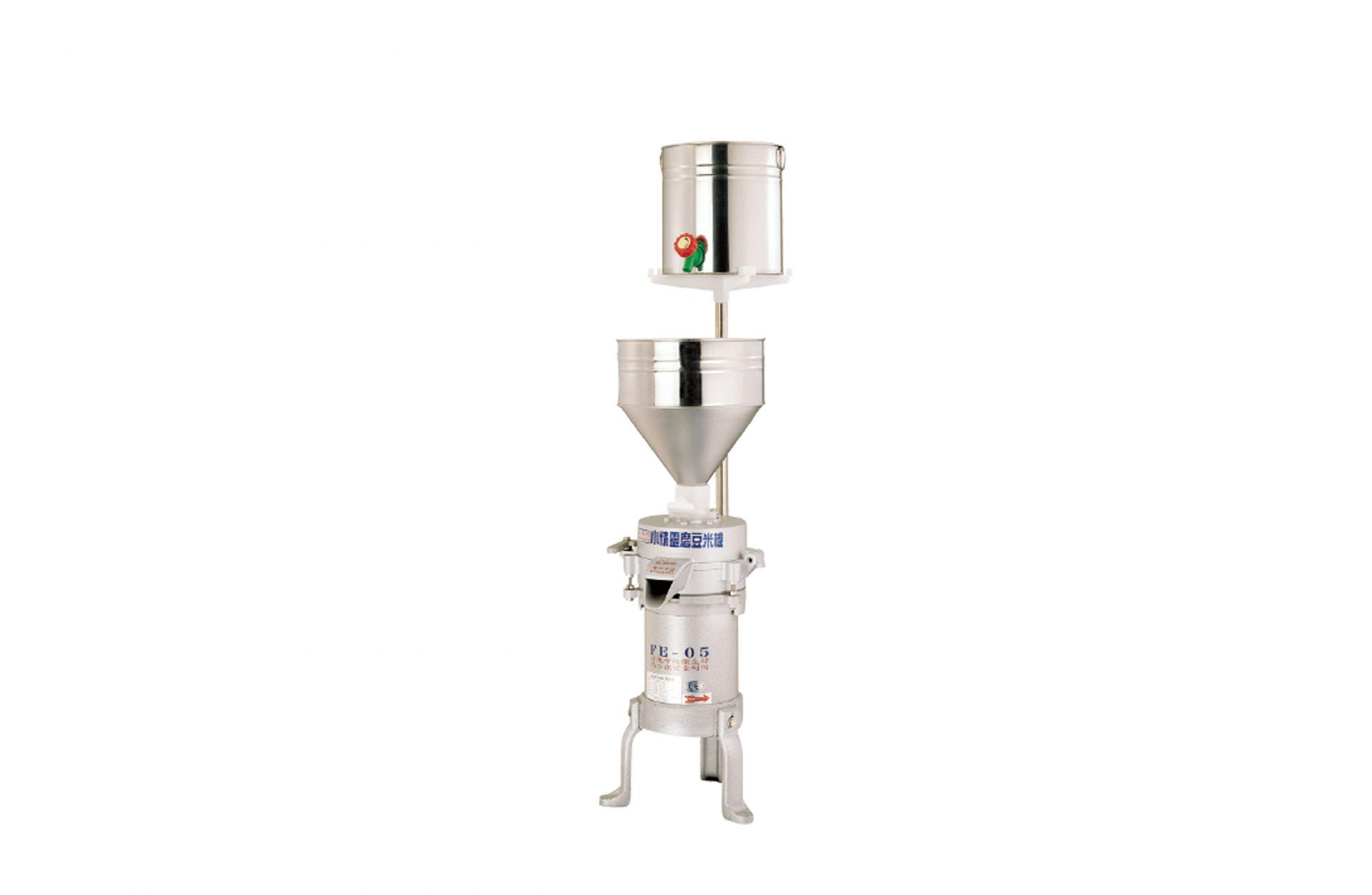 Soybean rice grinder(FE-05) was applicable for family festivals and small vendors (in the markets). Its production capacity is about 20 - 50 Kgs / per hour.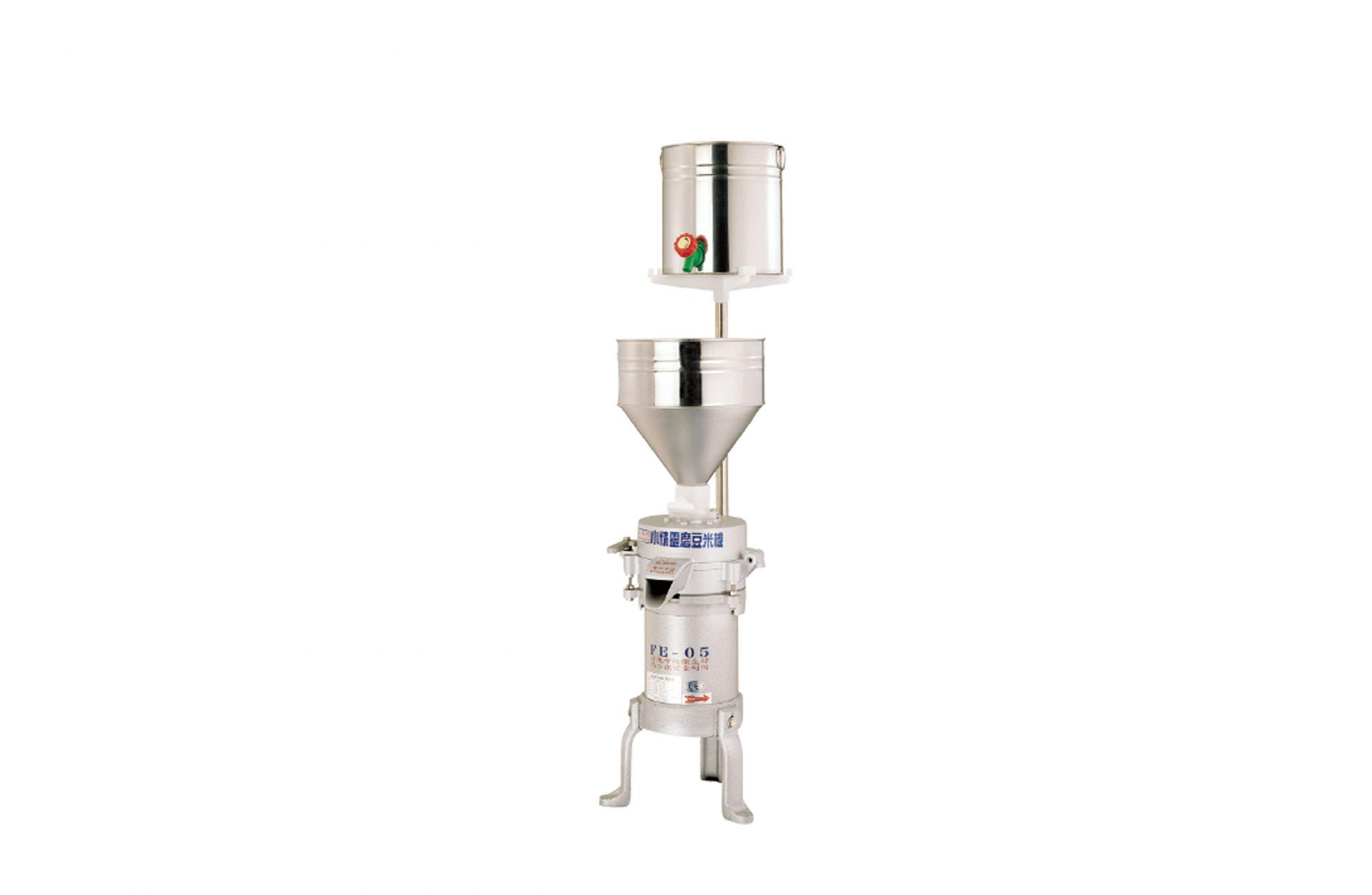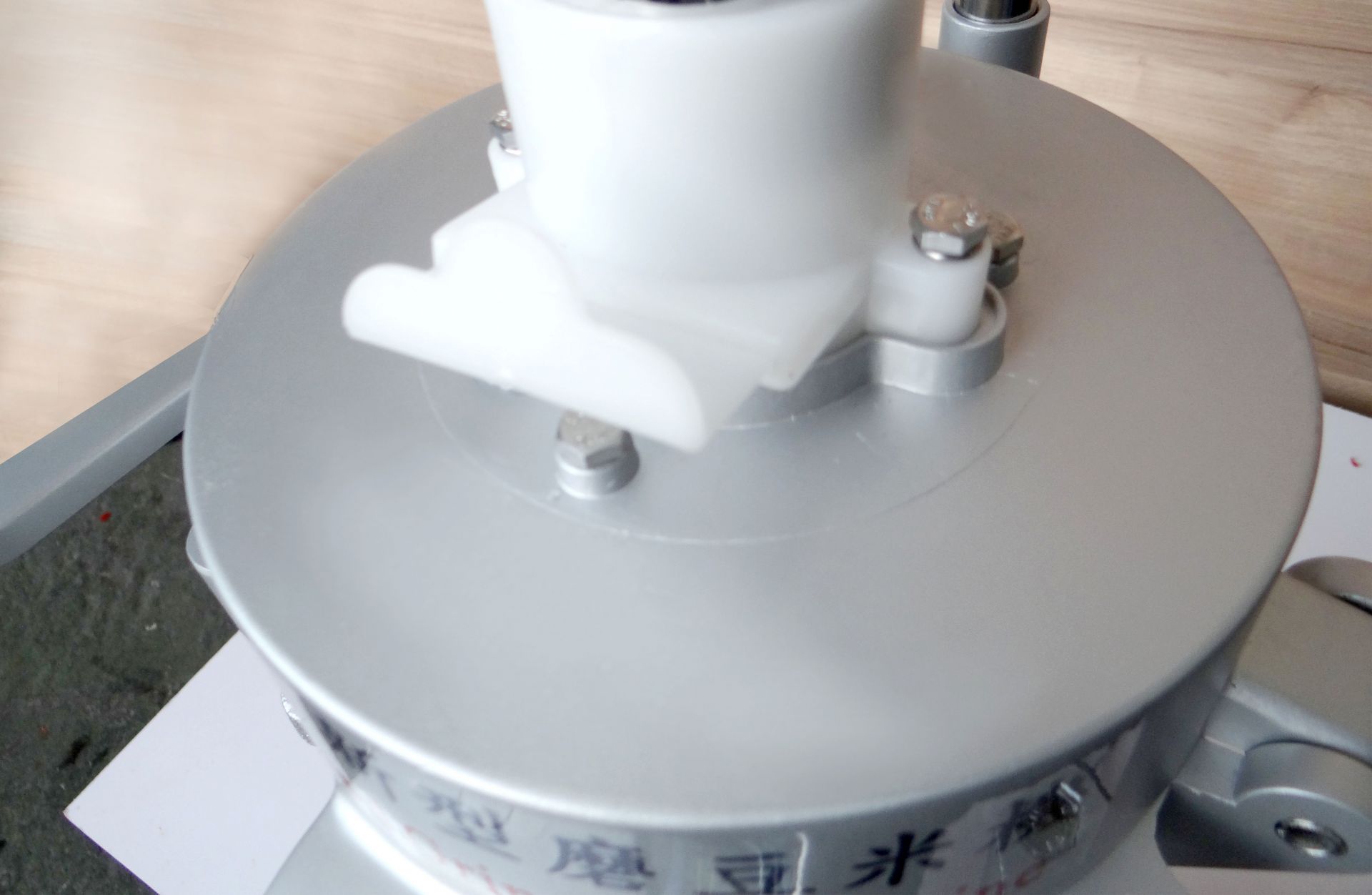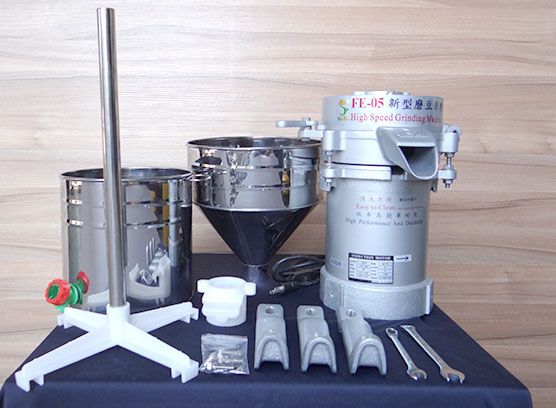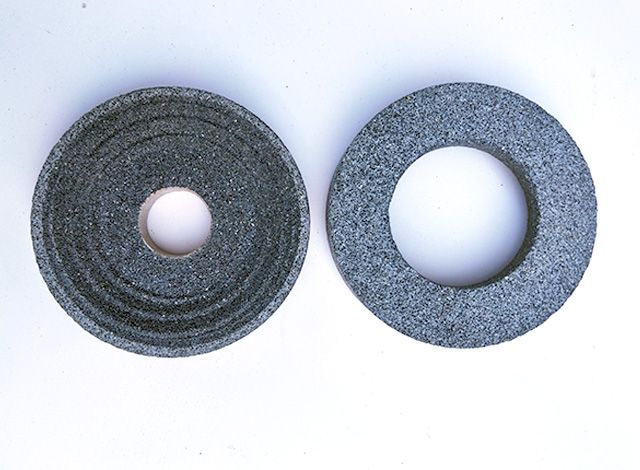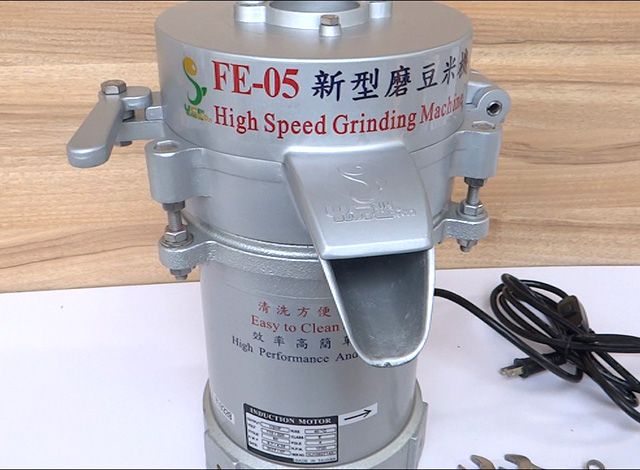 This machine can be called Soybean Rice Grinding Machine, Commercial Wet Grinding Machine or Commercial Wet Grinder.

First, cleaning and soaking soybean (or rice), then throw in funnel on this machine. And turning on the tap makes water flow into funnel. Soybean (or rice) and water flow into grinding function to grind together. Finally, it will help you to produce mashed food.

1. The major difference in various types of Soybean Rice Grinding Machine - Applicable Objects:
Making cakes for family festivals and small vendors (in the markets).

2. The major difference in various types of soy and rice grinding machines - Capacity:
Concentration influences capacity. The more the concentration is, the lower the capacity gets, and vice versa. Take soy milk for example. Soybean Rice Grinding Machine FE-05's capacity is 20 - 50 kg/hr. (In addition, different breeds of Soybeans also have an influence on its concentration and capacity when ground into soy milk.)

3. The construction design, easy to clean and maintain:
Spacing of grindstones adjustable with stainless steel screws & nuts have three - point adjustment. This way promoted quality and stable of grinded Soy milk. And easily adjustable and never ruts even after long time use.
Features
A wide variety of use: Whole grain like Soybeans, Black Beans and Rice can be ground after softened in water.
The uniquely designed abrasive angle produces more quick grinding and more smoothly Soy milk.
The machine adopts the whole new motor with sufficient power.
Unique water-resistance and leakage design is safe and durable.
Soybean Rice Grinding Machine FE-05 is small, occupies little space and easy to carry.
A mini Tofu and soy milk making machine.
Feature Highlight
Water Tank Control the volume of water Infeed gate (closed) Infeed gate (opened)
Grinder Knife and grindstone Adjust nuts and grindstone and make soy milk of texture difference.
Applications
Soybeans grinder is suitable for soy milk, milk, rice milk, turnip cake, Ban Tiao, chili sauce, mung bean Smoothies (mung bean Mud), garlic paste (garlic mud), ginger paste (ginger mud), onion paste (onion mud), and Idli Dosa.
Services
Yung Soon Lih provides 24-hour online consultation, and solves customer problems in a timely and rapid manner. In the past 30 years, Yung Soon Lih had built up a good partnership with our global customers. If you want to learn more information, please send your requirement to us.
Movies

The Cleaning Method of Soybean & Rice Wet Grinder. by FE-05&FE-06

Soybeans are ground quickly by FE-05.

Rice is ground quickly by FE-05.

Carrots are ground quickly by FE-05.

White radishes are ground quickly by FE-05.

Photo Gallery

Related Products

---

Files Download

---
Press Release
Canada Food Guide changes: More veg, less meat, and no more eating alone

These, in a nutshell, are the recommendations of the new Canada's Food Guide, released Tuesday after years of consultation and discussion with almost everyone — except the food industry.
It...

Read More

Tofu Burger

Tofu is low calories and content with high vegetable protein. Broke the firm Tofu, then seasoning and re-forming to Tofu burger. To eat Tofu burger is an efficiency way to reducing the Calories,...

Read More

Vegetable Tofu

Mixing the vegetable into Broken Tofu and re-forming. Vegetable Tofu is high content of vegetable protein and vegetable fiber. Able to add dice meat, spice to make vegetable Tofu more delicious.

Read More