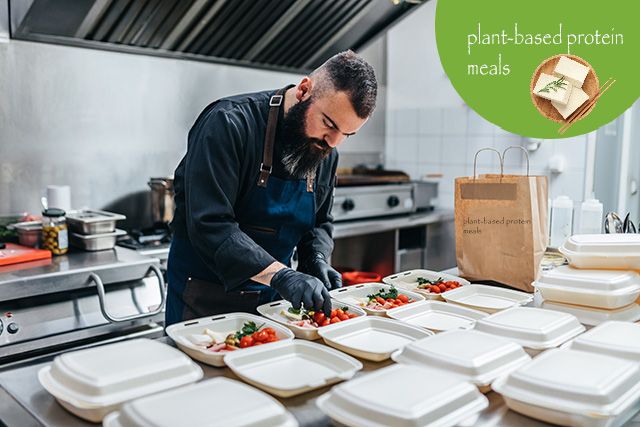 Even New York City Hospital Serves Vegetarian Food
All 11 hospitals in New York City will have a plant-based diet option by default. This plan is organized by
The Better Food Foundation cooperates with the mayor and the New York City Hospital to help Chinese people improve their healthy diet, reduce carbon emissions and reduce food costs.
---
15 Nov, 2022
According to the implementation so far, the special meals twice a day will be based on plants. The unexpected harvest is that more than half of the patients have chosen plant-based dishes, and they agree and are satisfied.With this feedback, for the public schools in this area, every Friday is Vegan Day,And meanwhile the city council of Amsterdam plans to encourage its citizens to eat 50% plant-based food by 2030.
Video

Related Products
Tofu and soy milk production line
Tofu production line planning, technical transfer.

Download
Even New York City Hospital Serves Vegetarian Food | CE Certified Tofu Product Line, Soybean Soak & Wash Tank, Grinding & Cooking Machine Manufacturer | Yung Soon Lih Food Machine Co., Ltd.
Based in Taiwan since 1989, Yung Soon Lih Food Machine Co., Ltd. has been a food manufacturing machine manufacturer that is specilized in soy bean, soy milk and tofu making sectors. Unique design soy milk and tofu production lines built with ISO and CE certifications, sold in 40 countries with solid reputation.
Yung Soon Lih has more than 30 years of food machinery manufacturing and technical experience, professional production: Tofu Machine, Soy Milk Machine, Alfalfa Sprouts Germination Equipment, Grinding Machine, etc.