Tofu Box Sealing Machine
Table Type Sealing Machine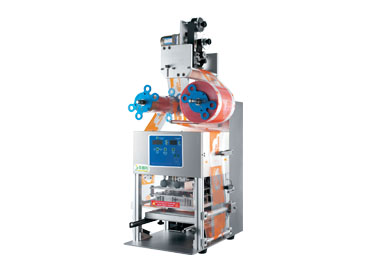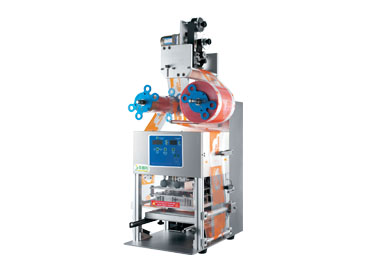 Using Easy Tofu Maker producing Tofu, after that Tofu pressing, manually cutting, you can put the small cut Tofu into plastic box and the use Sealing Machine for Tofu packaging. Also, the date printing device is optional to print the manufacturing date or expiry date on Tofu Box automatically.

Square Box Sealing Machine: Regular Tofu (Firm Tofu), Silken Tofu (Soft Tofu), Dried Tofu, Tofu Pudding.
Round Box Sealing Machine: soy milk, Douhua.
Features
Suitable for liquid food packaging, will not overflow after sealing.
The sealing box mold could customize.
Suitable for PE, PP box packaging.
Date printer is optional.
Small size of sealing machine and small space required.
One operator required and easy to operator.
Specification
Movies

Put the Tofu box on Sealing Machine to package.
Press Release
High Nutritional Long Shelf Life Soy milk

Soy Milk is the liquid after grinding the soybean and water, high vegetable protein content and soy bean lecithin, they are benefit for human body and suitable for child, adult and elder...

Read More

Tofu Burger

Tofu is low calories and content with high vegetable protein. Broke the firm Tofu, then seasoning and re-forming to Tofu burger. To eat Tofu burger is an efficiency way to reducing the Calories,...

Read More

Vegetable Tofu

Mixing the vegetable into Broken Tofu and re-forming. Vegetable Tofu is high content of vegetable protein and vegetable fiber. Able to add dice meat, spice to make vegetable Tofu more delicious.

Read More