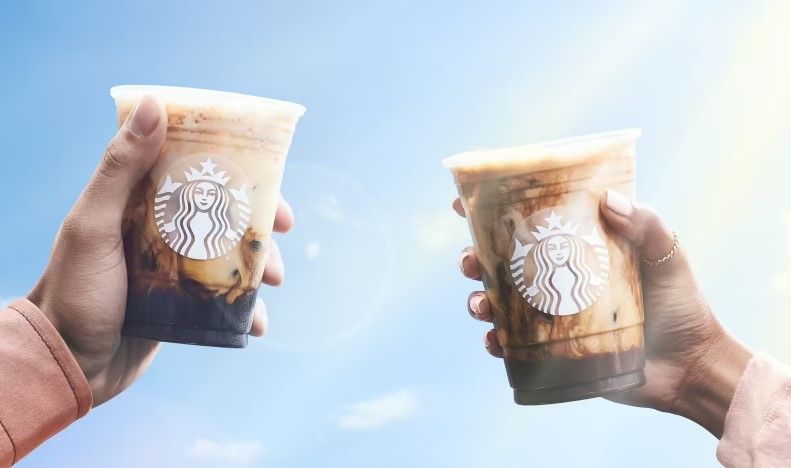 Starbucks Drops Vegan Milk Surcharge at All 145 Locations in Germany
coffee-lovers in Germany will no longer pay extra to order a latte made with vegan milk at Starbucks. The international coffee chain recently announced its decision to drop surcharges applied to all vegan milks it serves at its 145 locations across Germany.
"It doesn't matter whether you like the tried-and-tested old style or are keen to experiment: With us, you can now get milk alternatives at no extra charge," Starbucks Germany recently posted to social media.
Germany is the third country behind the United Kingdom and France in which Starbucks no longer charges extra for vegan milk substitutes. At Starbucks locations in China and India, vegan milk has always been offered at no extra surcharge.
---
22 Mar, 2023
The move at Starbucks UK to ditch vegan milk surcharges comes after a clever campaign. In 2021, a stunt that claimed Starbucks dropped its vegan milk surcharge was organized by Switch4Good (a nonprofit founded by Olympian Dotsie Bausch) and The Yes Men (a group that engages in hijinks to encourage often difficult conversations around real problems).

Disguised as Starbucks, individuals behind the stunt explained that the motivation behind the change was Starbucks' realization that it has been inadvertently contributing to dietary racism as approximately 65 percent of the world's population cannot digest dairy and lactose intolerance disproportionately affects BIPOC. As such, people of color disproportionately bear the cost of plant-based milk substitutions at Starbucks.

While the stunt claimed Starbucks would charge extra for dairy milk, the coffee chain met campaigners halfway by dropping the vegan milk surcharge. In addition to no longer promoting dietary racism, Starbucks UK's decision to stop charging extra for plant-based milk has an environmental benefit.

article reference from:
https://lnkd.in/eh9MPEyY
Video

Related Products
Tofu and soy milk production line
Tofu production line planning, technical transfer.

Download
Starbucks Drops Vegan Milk Surcharge at All 145 Locations in Germany | CE Certified Tofu Product Line, Soybean Soak & Wash Tank, Grinding & Cooking Machine Manufacturer | Yung Soon Lih Food Machine Co., Ltd.
Based in Taiwan since 1989, Yung Soon Lih Food Machine Co., Ltd. has been a food manufacturing machine manufacturer that is specilized in soy bean, soy milk and tofu making sectors. Unique design soy milk and tofu production lines built with ISO and CE certifications, sold in 40 countries with solid reputation.
Yung Soon Lih has more than 30 years of food machinery manufacturing and technical experience, professional production: Tofu Machine, Soy Milk Machine, Alfalfa Sprouts Germination Equipment, Grinding Machine, etc.