Dry Beans Tank
Temporary Dry Beans Storage Tank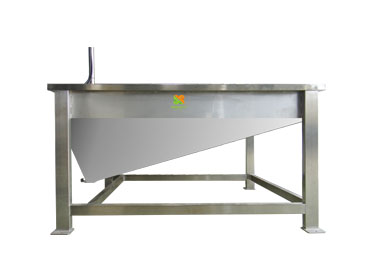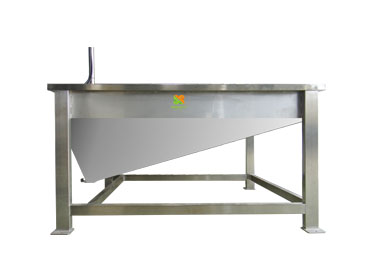 After opened the sack of Soybean, pour into Dry beans tank manually, operate with Screw Soybean Suction Machine or Vacuum Soybean Suction Machine, delivering Soybean to next process for cleaning and soaking.
Features
Operator pouring and delivering beans instead by machine. Reduce the risk of carry and transportation problems and occupational injuries.
Design dry Soybean storage tank with whole production line, capacity customized.
Connect to transferring equipment, transferring and Soybean feeding to next process automatically.
Sucking and transferring equipment customized by customers' capacity request, please check the introduction of Screw Soybean Suction Machine and Vacuum Soybean Suction Machine for more information.
Specification
Customized design by customers' capacity request.
Applications
Special for Soybeans, Mung Beans, Black Beans, Red Beans storage.
Movies

After pour Soybean to Dry Beans Tank, deliver Soybean to Soaking & Washing (Soybean Soaking & Washing Machine) through transferring pipe.
Press Release
High Nutritional Long Shelf Life Soy milk

Soy Milk is the liquid after grinding the soybean and water, high vegetable protein content and soy bean lecithin, they are benefit for human body and suitable for child, adult and elder...

Read More

Tofu Burger

Tofu is low calories and content with high vegetable protein. Broke the firm Tofu, then seasoning and re-forming to Tofu burger. To eat Tofu burger is an efficiency way to reducing the Calories,...

Read More

Vegetable Tofu

Mixing the vegetable into Broken Tofu and re-forming. Vegetable Tofu is high content of vegetable protein and vegetable fiber. Able to add dice meat, spice to make vegetable Tofu more delicious.

Read More