Smart Bubble Tea Cooker
F-915
Smart Bubble Tea Cooker, Boba Cooker, Tapioca balls Cooking Machine, Tapoica Pearls Cooker Machine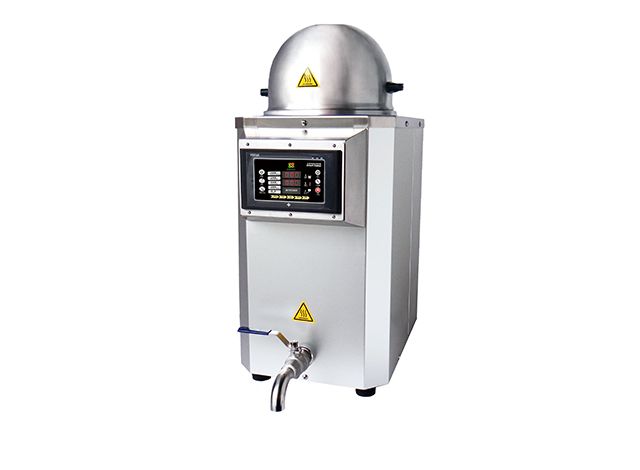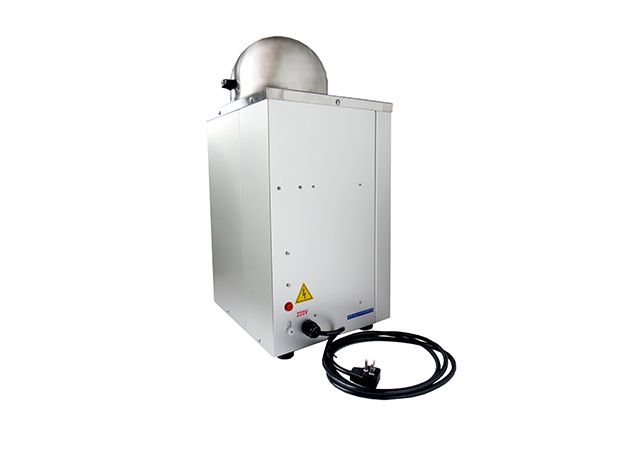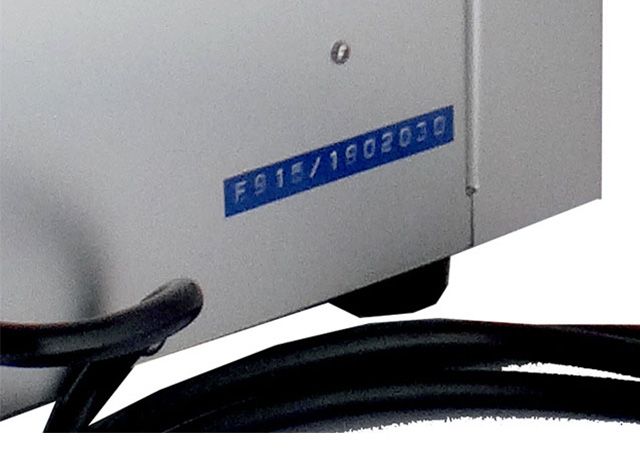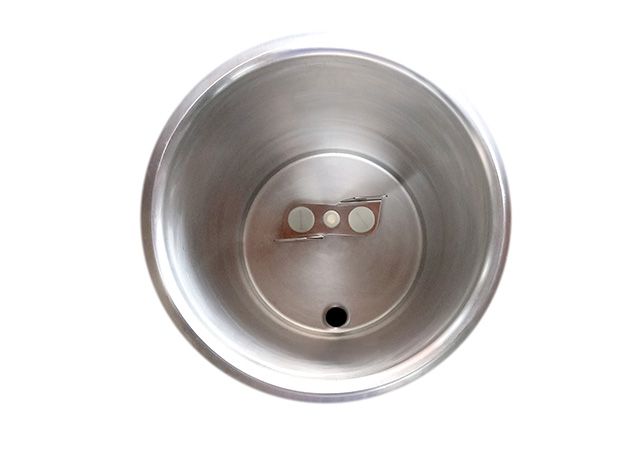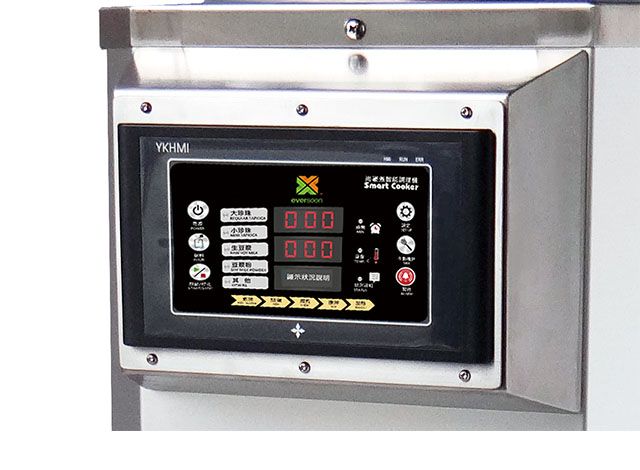 Smart Bubble Tea Cooker F-915 is perfect for the beverage (bubble tea) business owner:
˙bubble tea shop
˙café
˙brew tea
˙ice cream
˙tofu/soybean pudding

User friendly to operate with Intelligent H.M.I (human machine interface) control panel, as well as to control the cooking time through the PLC (programmable logic controller) and smooth inner surface of machine for easy clean purpose.
*With Intelligent H.M.I enable precisely set the boiling time and temperature to cook 1 to 3 kg of pearl powder (Boba) per hour. Compared with manually cooking, Smart Bubble Tea Cooker F-915 can set both hands of staff free to do other preparation at the same time produce consistent tapioca/Boba pearls stably.
*PLC specifically speaking is the heart of the entire machine, can make all functions work precisely and stably. With good PLC you can prevent the loss of material and avoid the manual errors.
*Made of the SUS304 stainless steel, that means effective anti-corrosion to secure food material. By smooth inner surface of barrel, as well as the automatically stirring function to form whirlpool, that work to prevent the burnt to pearl while wash the inner surface of barrel of machine.

In addition, Smart Cooker's has the function of automatically detecting the temperature. After reaching a certain temperature, it changes to an indirect heating state. In the past, ordinary pearl pots need to be equipped with manual stirring to prevent the pearl from being unevenly heated.

Smart Cooker has a variety of cooking modes, including large and small Tapioca Pearls (Boba), Grass Jelly (Mesona), and Tea. You would easily use a Smart Cooker to cook with.
Tea drink stores need not only a peal pot but also an induction stove, Tea cooker and etc., More devices you need to purchase and they will occupy your precious space in the store. If you purchase a Smart Cooker, you can adjust the amount of tea or pearls to be cooked according to the operating conditions of the store on the day to achieve the benefit of multi-use.

The Milk tea business in Taiwan has created nearly 100 million cups in Taiwan in recent years. The trend of the boba milk tea has been brought to everywhere in the world. In Japan, a well-known tea drink brand needs to wait in line for more than a couple of hours to buy a cup of pearl milk tea. At present, Smart Cooker has set a record of selling 4500 cups of pearl drinks for customers in one single day.

Smart Cooker has applied for a patent and passed a number of third-party international certifications, such as UL.CE.NSF and so on. (Certificate please see the product certification column below)
Funktioner
Multifunctional – you can operate the Smart Cooker to cook pearls, tapioca pearls, regular bubbles, mini bubbles, mesona jelly (grass jelly).
Easy to clean – Water outlet and magnetic mixer are easily un-installed and cleaned.
Easy to operate – You just use single finger to click the thin film operation panel then can fully automatic operation the machine.
Microcomputer IC board controller – Heating and automatic cooking function provided, cooking time adjustable and better the flavor.
Safe design device – When the degree reach to 160℃, it will stop working.
SPECIFICATION
Model No.
F-915
Voltage/Single Phase/Frequency
AC200V~240V
Single Phase / 60HZ

Power Consumption/Ampere

3100W/15A

Max. Capacity/Batch

15L

Min. Capacity/Batch

9L

Size/Weight

315(W) x 519(D) x 685(H)
17.3KG

Carton

Size / Total Weight

450(W) x

620(D)

x 720(H) mm
20.5KG
The data is for reference only, if you want to learn more information, please contact us.
ASSEMBLE AND PACKAGING PROCESS

Assemble parts                         Manufacturing                            Testing                                      Inspection area
Pot lid packaging area              Using plastic bag to package     Put styrofoam sheets                 Put parts into carton.
Put pot lid into carton.              F-915 manual                             Put styrofoam sheets                  Packaging
tillämpningar
Smart Cooker is suitable for bubble tea (known as bubble drinks) , tapioca cake, tofu pudding (Dou Hua) with tapioca balls.
bio

Operation for Smart cooker.

Using Guide for Smart cooker.

Produktpatent

Nedladdning av filer

---
Press Release
Kanada Food Guide ändras: Mer grönsaker, mindre kött och inte mer äta ensam

Dessa är i ett nötskal rekommendationerna från den nya Canadas Food Guide, släppt på tisdag efter år av samråd och diskussion med nästan alla - utom livsmedelsindustrin.
Det representerar...

Läs mer

Tofu Burger

Tofu är låg kalorier och innehåller mycket vegetabiliskt protein. Bröt företaget Tofu, krydda sedan och ombilda till Tofu-hamburgare. Att äta Tofu-hamburgare är ett effektivt sätt...

Läs mer

Grönsakstofu

Blanda grönsaken i Broken Tofu och omforma. Vegetabilisk Tofu är ett högt innehåll av vegetabiliskt protein och vegetabilisk fiber. Kunna lägga till tärningskött, krydda för att göra...

Läs mer