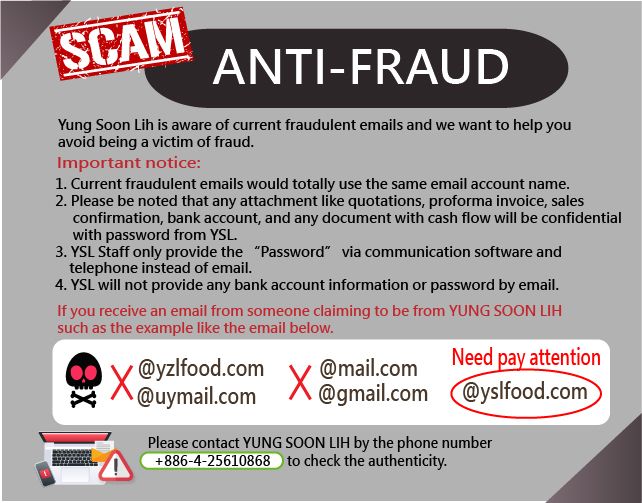 Announcement about Fraudulent Emails
Notices!
We want to help you avoid being a victim of fraud. Please note that YSL food machine will only send you an email through "@yslfood.com".

If you receive an email from someone claiming to be from Yung Soon Lih Food Machine like the example of this email below, or any other suspicious emails (@yzlfood.com、@uymail.com、@mail.com、@hotmail.com、@gmail.com), do not reply those emails. Please contact Yung Soon Lih Food Machine by the phone number or forward it to "yslfood@yslfood.com" to check the authenticity.
---
Recently, online phishing scams are very common. Yung Soon Lih Food Machine reminds you to pay attention to them. Thank you.