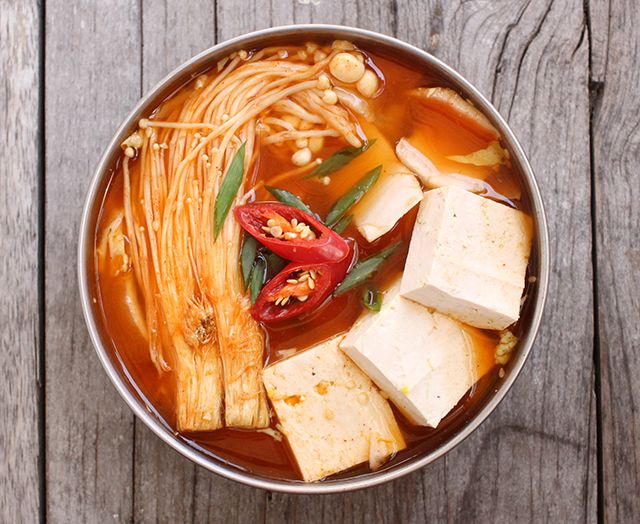 A legend in the tofu world!! [One-pot tofu pot] Gross profit margin is better than TSMC!
During the epidemic, no layoffs, but salary increases!! Reverse operation, revenue has increased by 18% compared with last year. It turned out to be the well-known Doufu Group. When the epidemic hit, it grew against the trend. Not only did it choose the right dishes, but also developed new menus, and localized its operations, switched to Taiwanese ingredients, incorporated eating habits, and knew how to create topics. , Combined with popular film and television trends, it has successfully driven new dishes, and launched a chain strategy. According to the type of business district, different restaurants are planned to meet the needs of customers. The strategy is flexible, and the dishes can be changed and adjusted. The key point of successful operation, the scale can be expanded.

Despite some reports of stagnant plant-based sales, the industry is still in its infancy and has plenty of room for growth.
---
08 Nov, 2022
Choose the right industry and products, effortlessly, while investing in the food industry and catering industry, master the future
Diet trends can accurately see investment opportunities and develop more customer sources.
Do you want to join the ranks of tofu making? Leave your contact information,
We can provide you with an analysis and a complete market return algorithm, easy investment, quick return and profit!



One-pot tofu pot, the protagonist is Juan tofu (soft tofu)
Reference article Source:
https://www.cheers.com.tw/article/article.action?id=5101273&page=3
Video

How to Make Tofu

How to Make Extra Firm Tofu

How to Make Soy Milk

How to Make Dou Hua (Tofu Pudding)

TOFU LEGEND SERIES- Level adjustment

Tofu legend machine- Before Production #1 In-pipe Cleaning

Tofu legend machine-Before Production #2 In-pipe Cleaning Finished

Related Products
Tofu and soy milk production line
Tofu production line planning, technical transfer.

Download
30 Years of Tofu | Soy Milk | Soy Bean Processing Equipment and Production Line Supply | Yung Soon Lih Food Machine
Yung Soon Lih Food Machine Co., Ltd., since 1989, is a food processing machine manufacturer that is specilized in soy bean, soy milk and Tofu making sectors. Unique Design soy milk and tofu processing machinery built with ISO & CE certifications, sold in 40 countries with solid reputation.
Numerous soybean machine patents obtained, YUNG SOON LIH is a food processing machine provider, their product includes Tofu making machine, soja milk maker, soy milk extracting machine, bean sprout growing machine, Alfalfa growing machine, soybean equipment and Tofu, soy milk turn-key production line and vegan meat machine.
View our quality processing machinery
Easy Tofu Maker
,
Tofu Production Line
,
Japanese Silken Tofu Production Line
,
Soy Milk Production Line
,
Fresh Soy Milk Production Line
,
Tau Hu Production Line
,
Bean Sprouts Germination Production Line
,
Alfalfa Sprouting Germination Production Line
,
Soybean Rice Grinding Machine
,
Soybean Rice Grinding & Separating Machine
,
chili Grinding Machine
,
Seafood & Fish Bones Grinding Machine
,
Boiling Pan Machine
,
Herbage & Sugar Cane Juice Machine
and feel free to
Contact Us
.